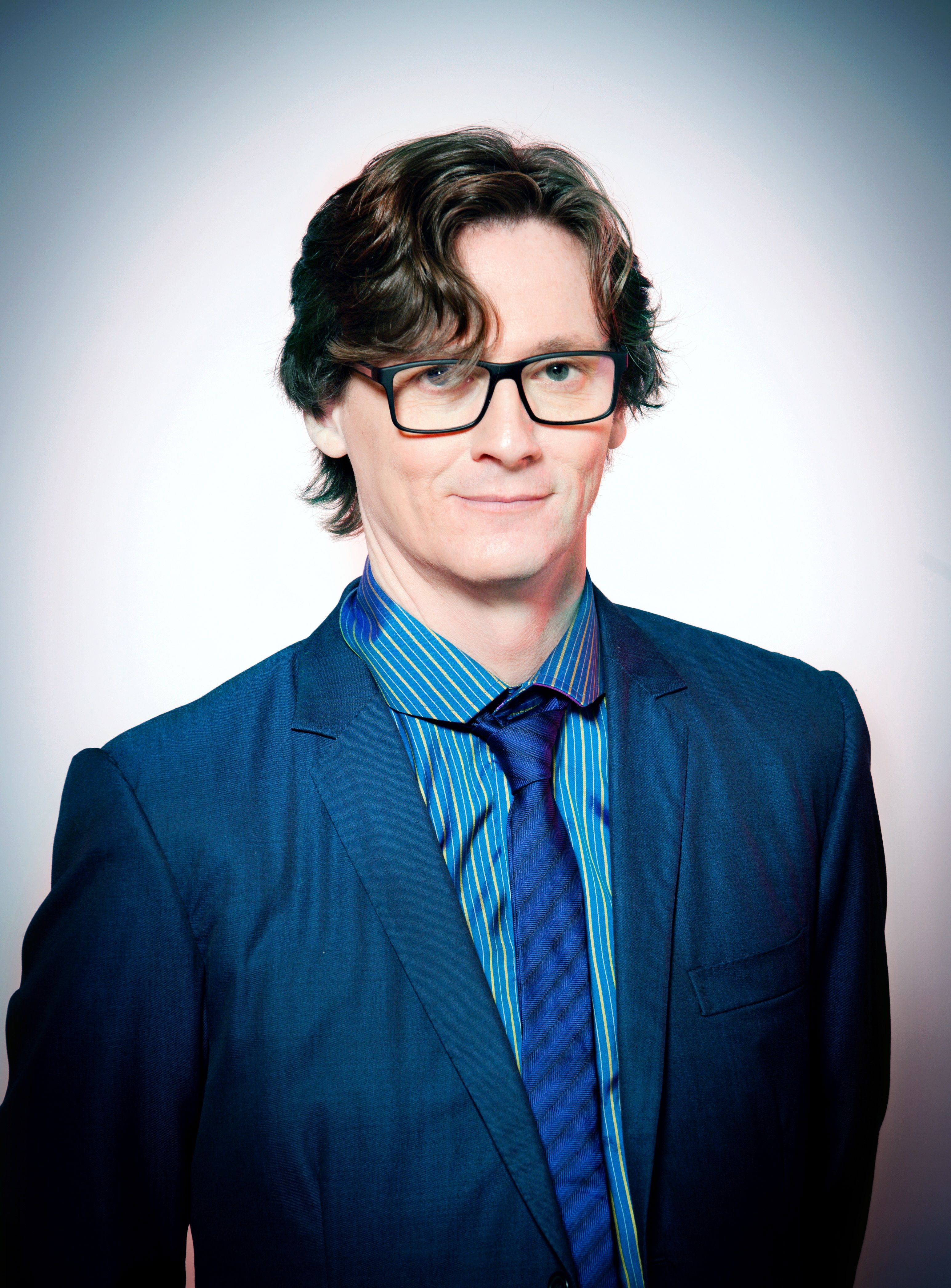 Ed's stand-up career began during his college years at Strathclyde University, Glasgow.
As student welfare officer he was often called on to MC events in the university and soon was being invited to perform at other third-level institutions around Scotland. It wasn't long before he'd quit his studies completely and started up a small comedy club in Glasgow. From there he moved to London, where he started all over again with open spots and short sets on the club circuit, honing his material and developing the curmudgeonly and nerdy persona we've all come to know.
During his twenty years in comedy, Ed has enjoyed huge critical and popular success in the UK and Ireland. He has performed hit tours, sold out many runs at the Edinburgh Fringe, had a successful two-week run in the West End and appeared on radio, television, the stage and the big screen.
In the UK and Ireland, Ed has become a regular fixture on television and radio. He has appeared on or presented a range of shows on BBC radio, including The Unbelievable Truth and What's So Funny. He is also a regular panellist on shows like Mock the Week and Have I Got News for You, and has made several memorable appearances on the Graham Norton Show.
Ed has been involved in factual television work. He travelled to Central America to co-host the adventurous travel show Dara and Ed's Great Big Adventure with Dara Ó Briain and drove across Siberia with Andy Parsons for an episode of World's Most Dangerous Roads. He has also done pieces for Countryfile and The One Show, and has appeared on programmes like Science Club and Volcano Live.
Ed has also been in several films, including Round Ireland With A Fridge, Rat, Are You Ready For Love and Zemanovaload.