13 Oct 2021
Designing New Teaching & Learning Environments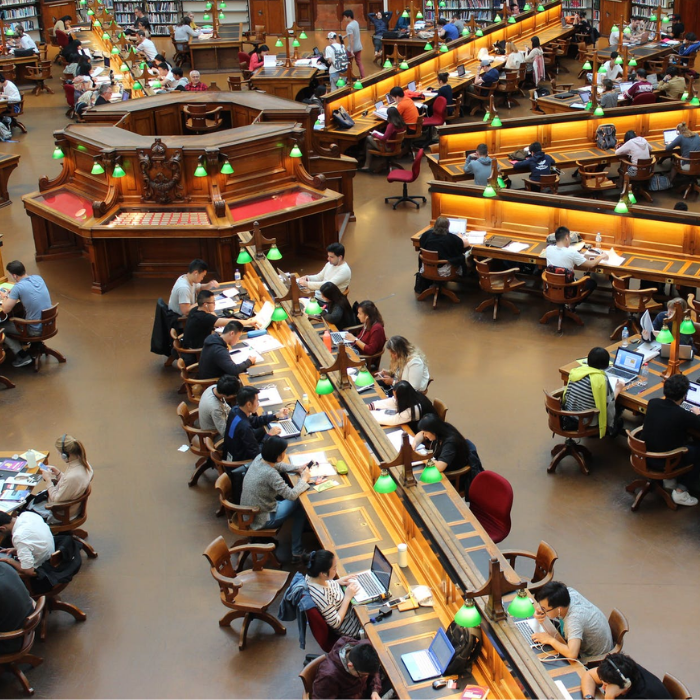 Eden Centre for Education Enhancement
The ECEE's work focuses on five key areas: working with academics to develop their teaching; curriculum enrichment projects; inclusive education; digital innovation; and student partnership. The pandemic has encouraged universities to be proactive in engaging with and holistically thinking about their students' overall university experience.
The ECEE have taken into consideration community and well-being: the pandemic has illuminated the ever-growing sphere of mental health challenges and the importance of building an inclusive community. Post-pandemic we need to continue designing curricula and learning environments that are compassionate and support healthy living and learning. Inclusive, accessible education was another area highlighted. Since the 1980s, the proportion of people over 18 years old in any form of education has increased from 15% to over 50%, increasing the diversification of the student body. Research argues that diverse communities are not just good for learning, but also for productivity and employment, so we need to design environments that are accessible to these communities. It is clear that digital education can play a key role in enhancing learning outcomes; both on and off campus. Learning environments need to be designed to include a variety of spaces that support all types of learning, providing electrical sockets and strong wifi. Finally, agile learning spaces are essential. The pandemic has amplified the need for this, as one size does not fit all. Providing spaces that enable flexible learning may give users a strong sense of agency, belonging and empowerment: all important traits to possess post-pandemic.
The Third Space
Over the last year a plethora of factors have been taken into account in relation to design, including social inclusivity and the nature of future workspaces. ADP Architects have since coined a new concept named 'Third Space', as part of a response to their clients where learning, living, working and socialising come together. The aim of the concept is to create a social network where key life skills such as critical thinking, creativity and empathy can be developed, and also a space that promotes a sense of belonging and culture. It's a chance to utilise 'plug and play' elements that can be used in a variety of configurations for more peripatetic working between staff and students.
ADP discussed four case studies, including a professional services hub concept at the University of York, an inclusive enterprise centre for the University of Westminster, student accommodation at John Moore's University in Liverpool, and finally Health and Social Care and Humanities schools as part of the University of Gloucestershire.
The University of Gloucestershire's work was a particularly interesting project where ADP took advantage of the 'death of the High Street', by purchasing and repurposing a Debenhams shopping centre in Central Gloucester. This allowed them to establish a city centre campus that offered direct access to support the local community, as well as providing educational and vocational requirements needed by students to succeed in their studies and transition smoothly into employment.
The future of the design of learning environments and curricula will play a pivotal role in supporting the future talent of young people mentally, emotionally and socially, ultimately encouraging a smoother, more resilient transition into employment.