13 Oct 2021
Keynote: Learning Estate Investment Programme and 21st Century Schools and Colleges Programme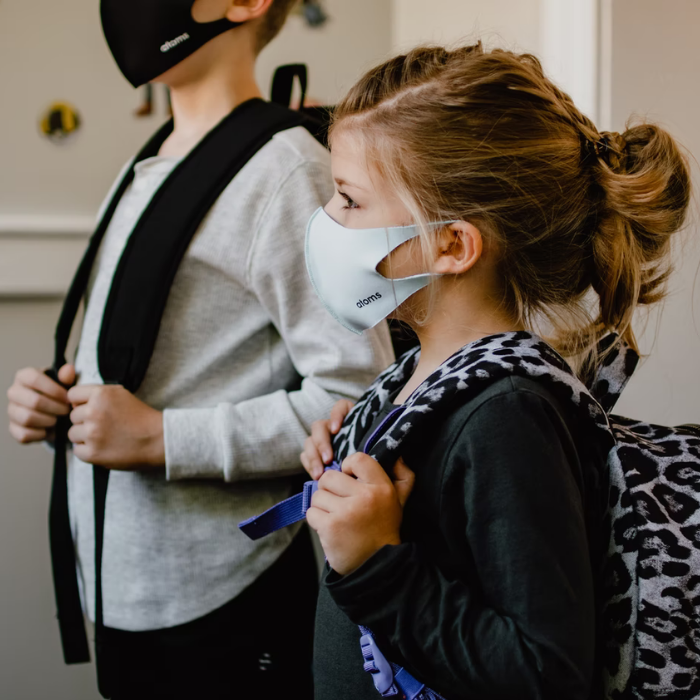 Positive Changes through Covid-19 and the Learning Estate Investment Programme
SFT assisted in the Covid-19 response in relation to schools through collaborating with other governments throughout the UK and Ireland, coordinating the development of guidance that would allow learning to continue and for schools to operate safely. There was close collaboration across all parts of the country. SFT has additionally been collaborating on an international initiative based in Australia. Use of technology has provided the opportunity to connect with others globally, sharing ideas and positive thoughts on how best to adapt and use learning environments going forward, both during and post-pandemic.
A challenge throughout the pandemic has been the transition between nursery to primary school and primary to secondary school. Again, through utilising technology, 360 tours were published to online platforms giving families an opportunity to 'visit' the school virtually and familiarise themselves, even though this was physically impossible. This approach has been praised and will certainly continue to be used as a transition tool in the future. It is convenient, saves time and also plays a role in the net zero agenda via less travel.
The LEIP is currently underway with many projects at the design stage, and some future phases in place to identify forthcoming projects. Collaborative learning and well-being have been identified as reflecting positive learning and will be considered from the outset in all future projects.
Stephen Long, Associate of SFT, eloquently concluded SFT's presentation by stating: "Every cloud only has a silver lining if you shine light on it".
21st Century Schools and Colleges Programme
Two years ago, the Welsh Government started procurement for a strategic private sector delivery partner to facilitate the delivery of what is effectively the capital equivalent to £500m of additional investment in Welsh educational infrastructure. By July 2020, procurement was completed and a delivery partner was appointed: Meridian Investments. At the end of September 2020, a strategic partnering agreement had been ratified by the board, including 26 member signatures. WEPCo is a strategic long term partnership and joint venture between Welsh Government and Meridian Investments. It provides partnering services to individual local authorities with regard to design and planning, until the project is in a position to enter the Mutual Investment Model (MIM) project agreement. The structure of this programme is 20% investment from Welsh Government via the Development Bank of Wales and 80% through WEPCo. Ultimately, MIM supports investment in social and economic infrastructure projects and provides design, build, facilities management, operations and financial services over a 25 year period. Despite the onset of Covid-19, each stage of this has been delivered in line with the original deadline for procurement.
Two net zero in operation school pilot projects are in development: Mynydd Isa in Flintshire and Rhondda Cynon Taf. Mynydd Isa are in the planning stage at present with planning permission due this December, heading for financial close in February 2022. Rhondda Cynon Taf is due to reach financial close on their project agreement in June 2022. An upcoming £60m project is a split site further education college for Cardiff and the Vale of Glamorgan, with one site being a vocational training centre at Barry waterfront, and the other being near Cardiff Airport as an advanced technology centre.
In the coming years, learnings from these programmes will illuminate areas of refinement to successfully achieve net zero; and will contribute to developing a more standardised approach that can recycle lessons learned and best practice to better improve the future of the learning estate.