2020's Education Project Achievements for IBI Group Clients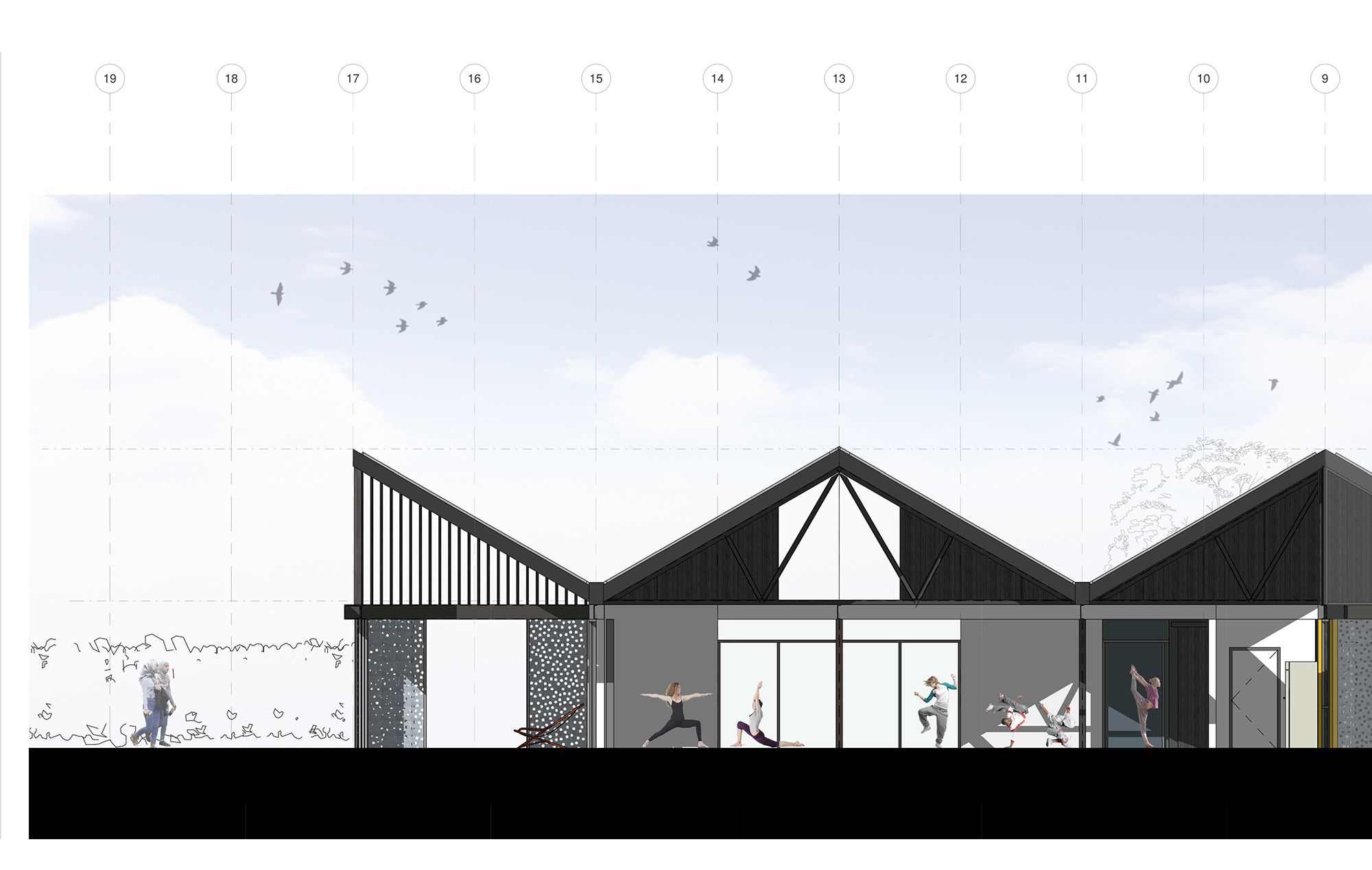 IBI Group celebrates significant achievement during 2020 in education project completions and project starts, despite unprecedented challenges posed by Covid-19 to design, construction and handover, IBI Group fully recognises the significant efforts made by local authorities, education clients and development teams to approve and safely progress construction projects.
In the higher education and public R&D sectors, key IBI Group design projects have made significant progress during 2020. Construction work on UK Research & Innovation's Rosalind Franklin Institute hub building at Harwell Science & Innovation Campus completed the exterior build, and the Institute can begin to plan for internal fitout and occupancy.
Cardiff University's Community Gateway project for Grange Pavilion, a transformation of a derelict bowls pavilion into a vibrant community-led space supporting social cohesion and resilience in a deprived Cardiff ward, has officially completed and is now open to the public.
IBI Group's design project for the Innovation and Enterprise Campus at Aberystwyth University has also completed and is fully operational.
And construction for three new buildings to replace the existing campus at Barnfield College in Luton will begin soon, a development that IBI Group has taken from masterplan through to construction.
In the school sector, our concept design was approved by Wandsworth Council planners for a new primary school, nursery and community recreation facility in the 561-acre redevelopment of Nine Elms on London's South Bank. And phase 2 construction has completed at Lansdowne Secure Children's Home in East Sussex, providing secure accommodation and education facilities for young people.
We work across England and Wales with approved contractors in education procurement Frameworks including ESFA School Buildings, DfE Offsite Construction and the Welsh Government's Mutual Investment Model (MIM).