05 Jul 2022
Bolder Academy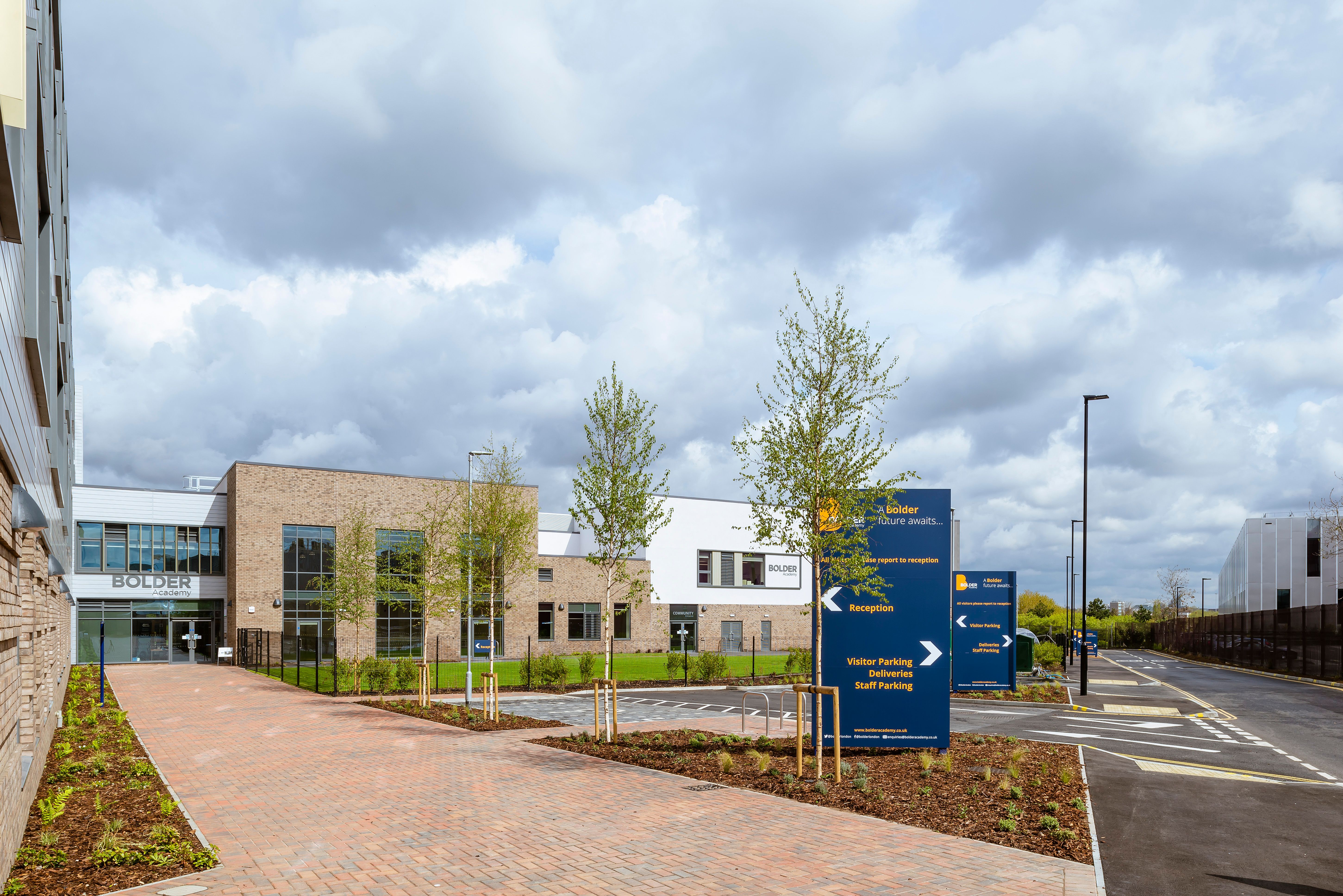 Our tried and tested Configure system which we have used to build more than 50 schools, ensured value for money and assurances in delivery.
Bolder Academy was completed 13 weeks early, despite the pandemic.
Awarded through the DfE's National Framework, it is a non-denominational, mixed secondary school in Hounslow.
We used our Configure system - a tried and tested approach to design and delivery of school projects, using BIM libraries, design information, supply chain management, modular options and off-site construction. Configure delivers value for money and assurances in delivery, established through our successful completion of more than 50 schools with this system.
Bolder Academy has a separate sports hall, dance and drama studios. Extensive infrastructure upgrades to local roads and pedestrian routes were required and new grassed pitches – finished to Sports England standards, a MUGA pitch, staff parking, cycle storage, courtyard open space and general circulation spaces completed the project.
Innovations achieved 'Excellent' BREEAM ratings. Environmental considerations were factored into the design and build programme including an attenuation tank, large swales and water permeable paving to aid water run-off. Solar panels and a full BMS were installed to aid energy efficiency.
Onsite training via an e-Learning Hub engaged the workforce and provided further education on the Considerate Constructors Scheme aims and principles. This won an innovation award from the CCS.