Case Study: Swansea University Commissions £4.9M Modular Building Contract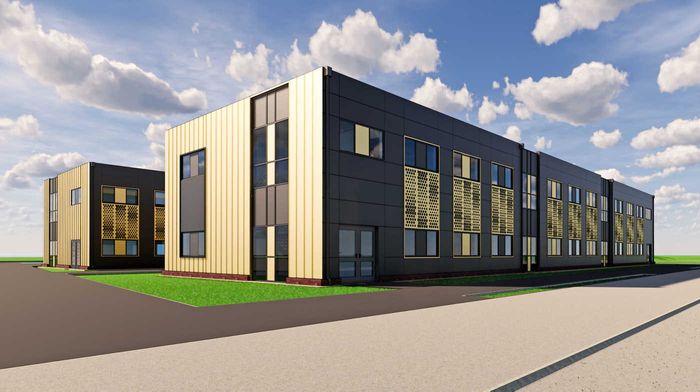 Fusion21 member Swansea University has accessed our Modular Buildings Framework to extend its campus facilities, with work being turned around in just 22 weeks.
Having been appointed via direct award, leading modular building supplier Wernick Buildings has been awarded the £4.9million contract.
Due for completion in November 2019, a two storey 60 module building will be built on the University's prestigious Bay Campus, accommodating multiple departments and over 1000 students.
The building will utilise Wernick's latest modular Swiftplan system - which uses a non-combustible wall-panelling system and a hybrid natural ventilation system providing a comfortable environment for occupants. The interior fit-out includes folding partitions to create flexible spaces, lecture suites, PC labs and quiet zones.
In addition to ensuring building efficiency, the system allows for greater versatility: curtain walling will provide open, sun-drenched areas and rain screen cladding will provide a contemporary feel.
Ian Macpherson, Associate Director – Estates & Facilities Management at Swansea University said:"We are very pleased to have appointed leading modular building supplier Wernick to deliver this new teaching accommodation.
"The new facility will provide additional teaching and learning environments to accommodate our growing student population, as well as offering flexible space to support a range of non-teaching activities and events to enhance the student experience here at Swansea."
Oliver Mooney, Category Manager (Construction) at Fusion21 added: "Having previously appointed Wernick Buildings to build the UK's first energy positive Active Office through our Modular Buildings Framework, we're delighted that the university will again be utilising modern methods of construction to expand its growing campus and contribute to its already impressive architectural landscape."