28 Sep 2023
City University London - Creating Better Academic & Student Engagement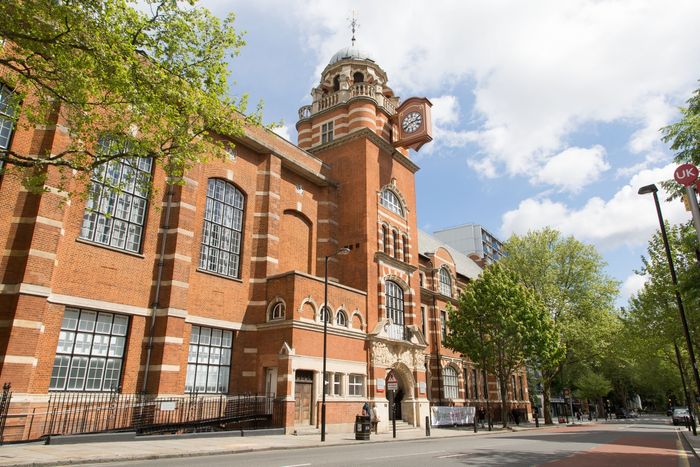 City University located in central London was founded in 1894 as the Northampton Institute and became a university by royal charter in 1966.
The main campus is located in the Islington area of central London, with additional campuses in the City of London and Holborn, Smithfield and Whitechapel areas of London.
The University has differentiated itself on the basis of both its location and its commitment to business and the professions. In its 50th birthday year the University revealed its 2016 strategic ambition which includes the continued attraction of international students.
As a result of City University's forward thinking vision it intends to carry out expansion and update of its estate portfolio in just 5 years - which is half the time of most other institutions.
In 2016, at the main campus a new ground level entrance was opened and connected Northampton Square to Spencer Street, improving the university's relationship to the surrounding areas.
Refurbished Lecture Theatres
Works involve the remodelling, refurbishment and extension of the ground floor and level 1 of the University Building, and the introduction of a new 240-seat lecture theatre in place of the current Graduate Learning Centre.
This main phase of work was preceded by various relocations within the site, beginning in January with the closure of Waterstones.
The primary objectives of the Main Entrance project are to improve the entrance experience, functionality and visual appearance of the institution, to enhance access and circulation, and to provide a space to meet and share ideas.
During the re-development, a new 'University Building' was built to provide a multi-purpose space and increase the university entrance capacity. Within this, a new 240-seat lecture theatre was designed and built enabling direct accessibility from the main entrance complex.
Lecture Theatre B200 - Curved Seating
Room B200 as the lecture theatre is known as, is centrally managed containing a fixed seating capacity of 240. This brand new learning space was opened on 7th November 2016.
With a curved, unique room layout the ARC One seat with fixed writing ledges was the chosen seat type. The floor-mounted seat was ideal for this lecture theatre as it is suitable for both radial and straight layouts.
Our ARC One seat is ergonomically shaped with a contoured back and focuses particular attention on lumbar support and correct posture.
To view pictures of this project, please visit: https://www.fercoseating.com/projects/all/city-university/