24 Feb 2022
Creating Better Environments for a Better Education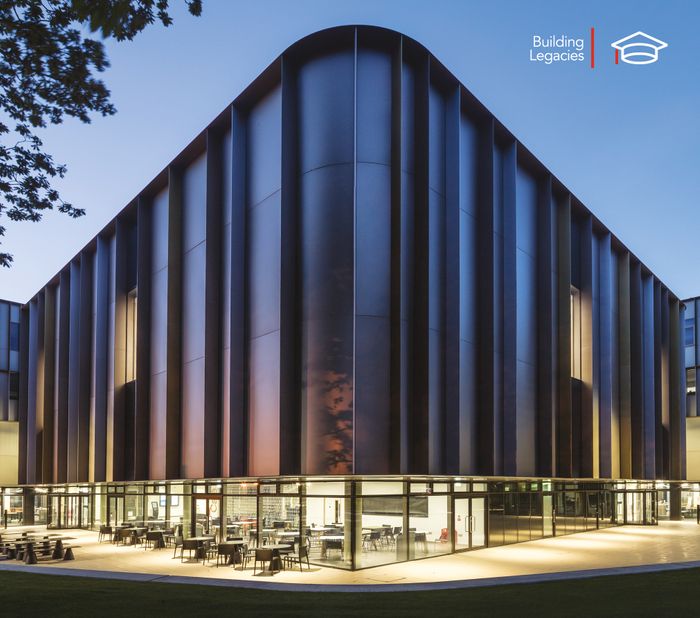 The effectiveness of education provided to students is directly proportional to the quality of the learning environment where the teaching is delivered. Optimal acoustics, thermal performance, air quality, natural lighting, security and aesthetics work harmoniously together to positively impact how students and teachers stay comfortable and focused, and perform academically.
Kawneer continuously invests in façade systems that create excellent learning environments, allowing specifiers to choose from a wide variety of market leading products designed and built to the highest possible standards.
From a suite of products specifically designed for the Education sector, highlights include the AA®190 TB, a severe duty welded commercial entrance door that offers robust performance, the AA®720 SL window, offering great thermal characteristics and slim sightlines, and our market leading AA®100 curtain wall system, which provides a best-in-class performance.
Facing the challenges together
With a vast amount of experience in this sector, helping to create buildings that deliver aesthetic, cost and performance requirements, Kawneer understands the challenges faced by architects, fabricators and maintenance teams. That's why it specialises in aluminium façade solutions that provide excellent performance, best value, unmatched durability, reduced maintenance and a low carbon footprint.
Kawneer manufactures high performance aluminium curtain wall systems at its purpose-built manufacturing facility in Runcorn, Cheshire. These products allow specifiers to meet both the technical performance and cost brief of any project, creating excellent learning environments that provide great aesthetics and optimise natural light and ventilation.
Leading by example
As all aluminium façade products are manufactured in the UK, Kawneer can also guarantee supply and competitive lead times, while ensuring that its systems remain competitive. Fully tested in accordance with the BSI standards, Kawneer products are responsibly sourced with BES 6001 accreditation, supported by Life Cycle Assessments and Environmental Product Declarations for all main systems and low carbon aluminium billet solutions.
Teachers strive to ensure the experience and knowledge they pass on to a new generation lasts a lifetime. Kawneer wants the buildings it has helped to create to withstand the test of time and ensure they provide comfortable learning environments for all future generations.
Discover more at: www.kawneer-education.com