Introducing Everything FM: the innovative new procurement solution for the public sector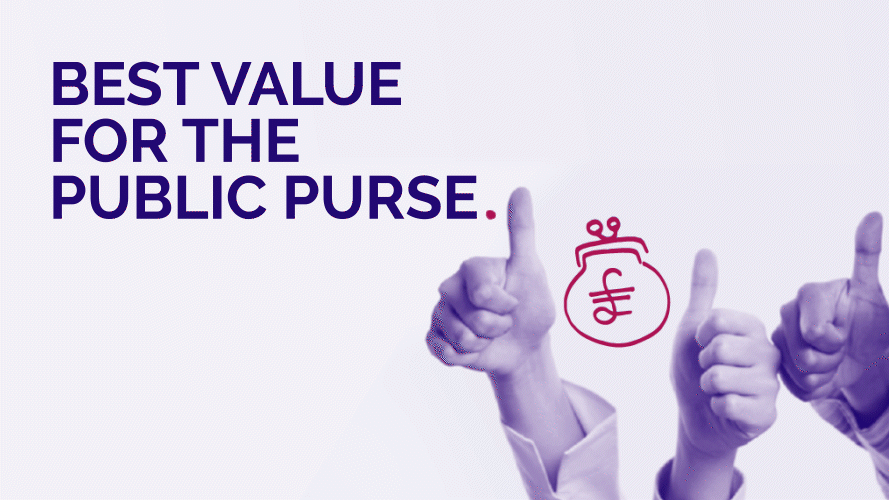 If you need to procure a new facilities management contract quickly and compliantly, without compromising on quality or cost, Everything FM is your solution.
Welcome to Everything FM, the innovative new solution designed to transform the world of public procurement; say goodbye to lengthy tender processes and fixed framework terms. Everything FM offers a fast, fully compliant and flexible way to procure all facilities management services from our high-quality national supply chain.
Fast, flexible and compliant
Everything FM has already been compliantly procured and has the additional benefit of unrestricted call off terms. Suppliers can be rapidly onboarded once they've passed our quality checks, enabling you to either direct award to your preferred supplier or ask us to run a mini competition from our supply chain. Everything FM blends critical public sector compliance and social value together with pace and commercialism.
Transforming public procurement
"Everything FM was designed to provide public sector buyers with:
Ultimate flexibility
Speed when procuring
A comprehensive range of facilities management services
Simplicity – removing the bureaucratic procedures that have stifled public procurement
Transparency
Best value to the user is guaranteed, but we have also built in excellent service standards, ensuring continuing support and impartial advice throughout the lifetime of the contract."
Chris Kastel, Chief Executive Officer, E2BN
"Quite simply, Everything FM gives control to our clients by allowing customers to obtain the best value for money based upon their requirements and not those that are pre-determined by the framework operator. It removes unnecessary bureaucracy and creates a time efficient route for procurement, which delivers enhanced ROI for all parties." Claire Delaney, Managing Director, Everything FM
Experience you can trust
Everything FM was established by E2BN and is operated by Place Group Limited, with over 18 years' worth of experience supporting innovation and social value in the public sector. Place Group has worked with over 5,000 clients, and our innovative solutions have helped save £13.5million in the last year alone. We are so passionate about social value that we helped establish a multi-academy trust and give our time to help deliver excellent teaching and learning to thousands of pupils in some of the most challenged areas of London.
Get started
If you are keen to make procurement efficient and cost effective, please email us today at contact@everythingfm.org