Safest blinds for commercial spaces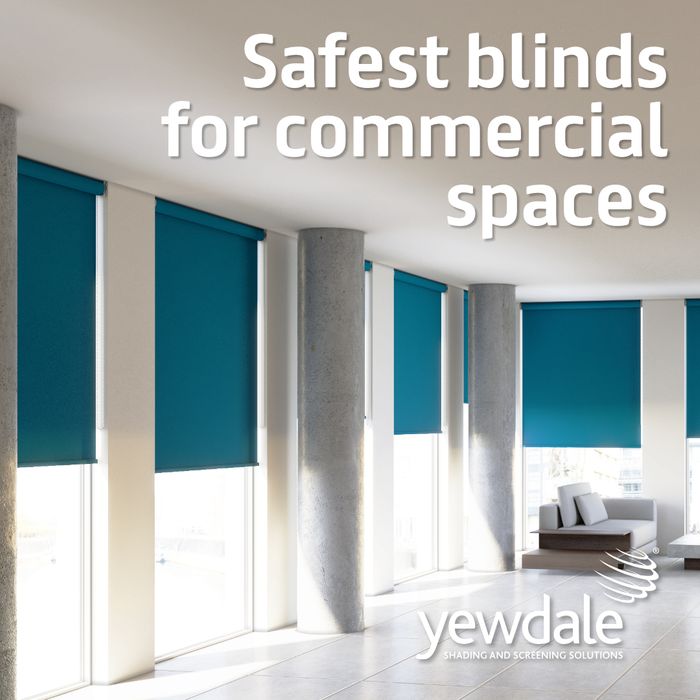 When fitting out new interior blinds for public and commercial buildings, you need to choose a style that is essentially safe for the general public including children that are compliant with the child safety requirements of BS EN 13120:2009+A1:2014.
Although there are features available to make corded blinds safer, you can also have various types of blinds with different operating systems – systems with no cord at all. If you already have corded blinds and want to make sure they are compliant, check out our safety tips here.
When choosing new internal shading, 'safe by design' blinds are your best option as they have no operating cords or chains. Take a look below to see some options:
Safe by design blinds
1. Crank-operated roller blinds remove the risk simply because there are no cords. The crank handle can even be removed. These blinds are perfect for schools.
2. A spring blind removes the risk of a child getting caught up in the cords simply because a braked spring is used to raise and lower the blind.
3. A motorised or battery-operated electric blind has no dangling cords, with the key components hidden inside the barrel of the blind.
4. Vertical blinds operated by a wand offer another safe option as the wand removes the need for cords or chains.
All of Yewdale's blinds are fully compliant with BS EN 13120:2009+A1:2014 and confirmed as 'safe by design'. Get in touch to find out more about our products and get a quotation for your next commercial blind installation project.