24 Aug 2022
School Property Matters will be attending Education Estates 2022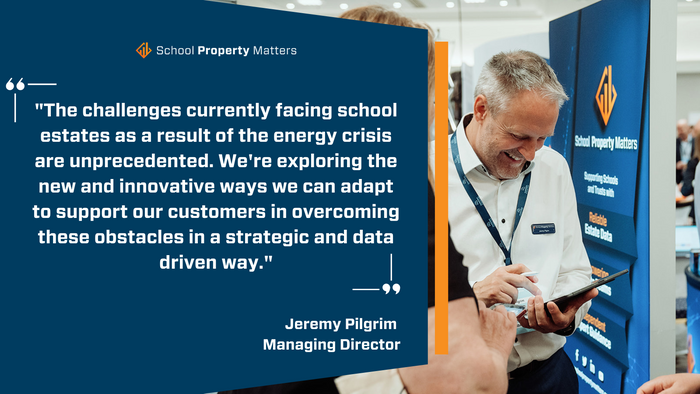 School Property Matters are thrilled to announce they will be attending Education Estates 2022! With 20 years of working in the industry, School Property Matters specialise in supporting schools and trusts to take control of their estates through having top-quality data as the foundation of their estate management processes.
This year SPM will be bringing the next level of estate management to Education Estates on the 17-18th October 2022! Our stand will offer attendees the chance to get an exclusive glimpse of brand-new, cutting-edge technology designed to capture the most intricate estate data.
Stop by the School Property Matters stand (619) to see this technology in action and talk to our experts about how we can support you in overcoming challenges currently facing school estates all over the country.