23 Aug 2022
'Top Marks' for School Decarbonisation Projects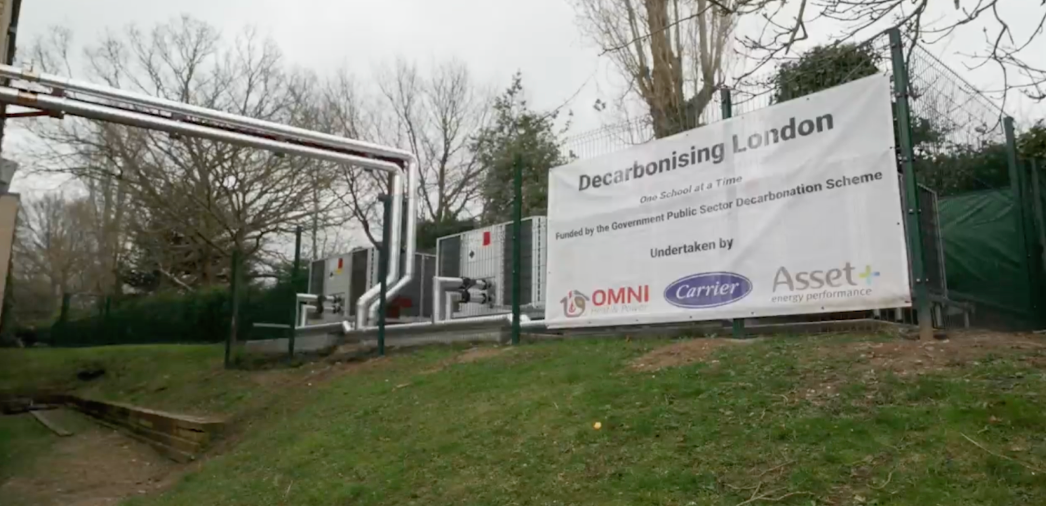 In order to minimise energy costs and carbon emissions, more than 180 Carrier AquaSnap™ 61AF air-to-water heat pumps are being installed by OMNI Heat & Power in 60 schools around the Southwark Diocese, Barnet, and Dudley in the West Midlands.
The multi-million-pound project to decarbonize heating in schools and other public buildings is funded by the UK's Public Sector Decarbonisation Scheme (PSDS).
"Heat pumps are becoming more and more popular in domestic, commercial and industrial applications. As they provide significantly higher efficiencies as well as carbon savings against traditional oil or gas boilers. This not only helps to save money but also improves air quality." said Bradley Martin, Director, OMNI Heat & Power.
OMNI Heat & Power are a mechanical and electrical contracting company which specialises in renewable technologies and offers bespoke renewable energy solutions for businesses and individuals, particularly in the domestic, agricultural, commercial, and industrial sectors who are keen to become green and reduce their costs in the process.
Established in Newcastle-under-Lyme, OMNI Heat & Power has grown its business and opened two further offices in both London and Stoke-on-Trent.
OMNI Heat & Power is helping to support the decarbonisation of the UK by providing a wide range of technologies including air source heat pumps, ground source heat pumps, EV chargers and solar panels.
SDG 7 is all about affordable and clean energy, and due to the rising cost of energy there has been an increase in the number of businesses who are looking for new ways of both producing and saving energy to save money as well as to reduce their carbon footprint.
OMNI Heat & Power is keen to support the government's public sector decarbonisation initiative and is able to provide a bespoke service to any individual or business who wants to transform their company or home and take the lead in the race to becoming net zero.