28 Sep 2020
University of Leicester - Improving the Learning Experience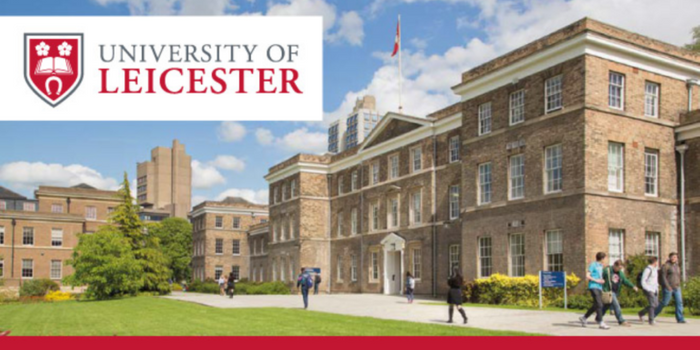 At the heart of the UK, Leicester is a leading university committed to international excellence, world-changing research and high quality, inspirational teaching.
Founded in 1921 as a memorial to the Great War, the University of Leicester has a proud history of ambitious projects that lead to amazing discoveries. This is where genetic fingerprinting was invented in 1984 and home of the team who found King Richard III.
The site for the University was donated by a local businessman, Thomas Fielding Johnson, in order to create a living memorial for all local people who made sacrifices during the First World War. This is reflected in the University's motto Ut vitam habeant – 'so that they may have life'.
The compact campus contains a wide range of twentieth century architecture, though the oldest building dates from 1837. The main campus is a mile south of the city centre, adjacent to Victoria Park and Wyggeston and Queen Elizabeth I College.
Built in the early 1960s the Bennett Building was designed by Leslie Martin who was Chair of Architecture at Cambridge University and houses the only juvenile Tyrannosaurus Rex skeleton in Europe!
The building houses a number of smaller seminar rooms and larger lecture theatres.
Ferco supplied lecture theatre seating in conjunction with Moss Architecture Interiors Ltd who were appointed through the university consultant framework as Designers & Contract Administrators.
The lecture theatre required bringing up-to-date to improve comfort conditions and learner experience, through cohesively considering the site, technology acoustics and interior design.
The brief provided by the university required the lecture theatre interiors and facilities to be developed for:
Live lectures
Lecture capture
Lecture play back
Public speaking
Presentation events
The aim was to create a space able to deliver improved learning functions through upgraded environments with improved acoustics and comfort conditions.
Elements of the space which required improvement included the seating, teaching wall arrangement and stage design, wall and ceiling design, and acoustics.
Renowned for its comfort, function and versatility the ARC One lecture theatre seat is ergonomically shaped with a contoured back and focuses particular attention on lumbar support and encouraging correct posture.
The brief required the 393 ARC One seats to be integrated with fixed writing tables in a straight row configuration in two flagship lecture theatres.
The seats were upholstered in a fresh light green 24/7 Flax from Camira Fabrics.
To view pictures of our installation, please visit: https://www.fercoseating.com/projects/all/university-of-leicester/