03 May 2022
Wybone supports Horizon Community College with their recycling Initiatives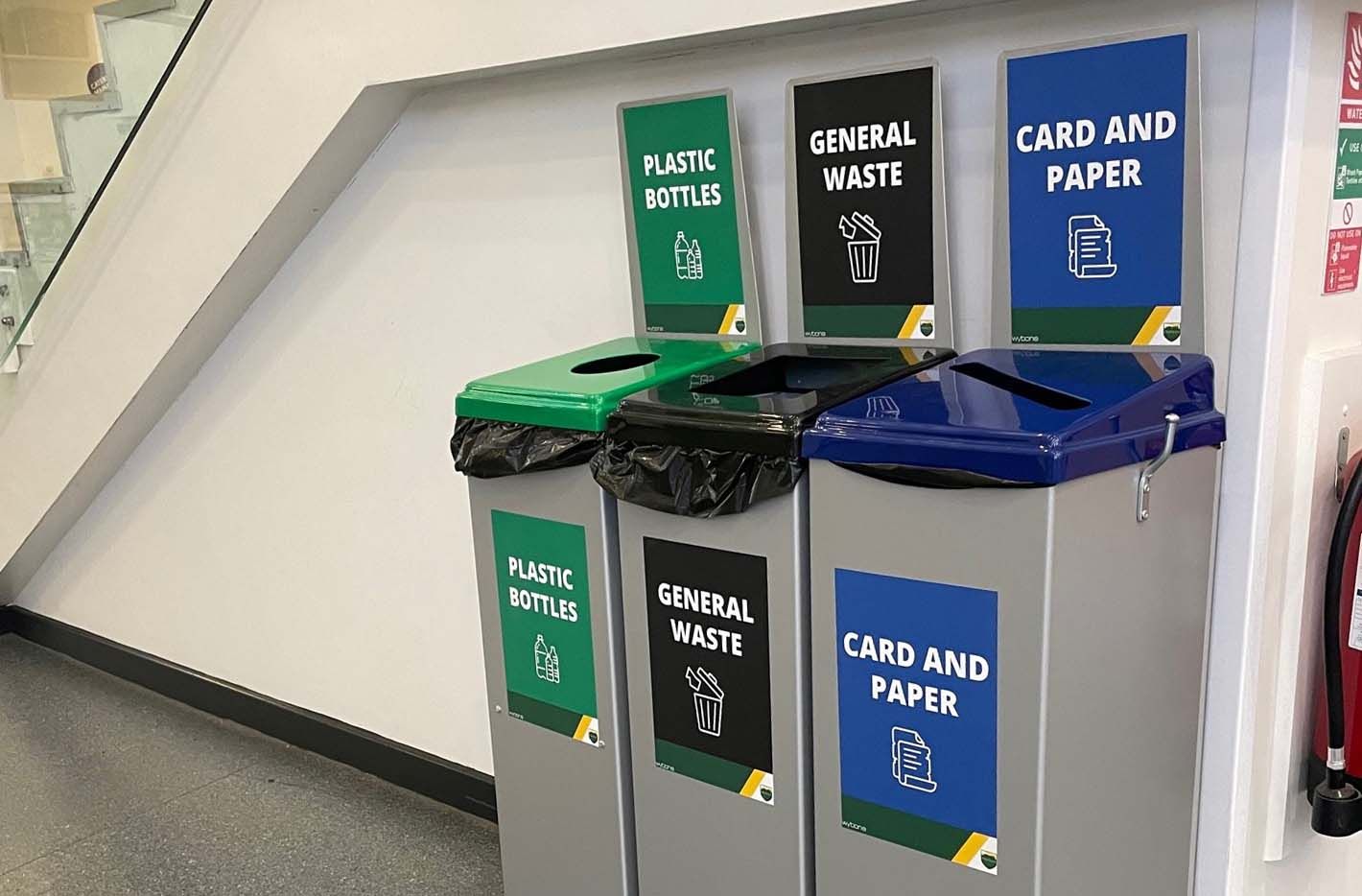 A local school wanted to educate it's students on the importance of recycling, particularly single use plastics, so we were happy to provide them with two triple recycling stations made up of our Box cycle Range to separate Plastic Bottles, General Waste and Paper & Card.
Did you know that the UK produces 26,000,000 tonnes of waste each year? which is the equivalent of 185,000 blue whales! And of that 26 million, 12m are recycled, while 14m are sent to landfill. This means as a nation we have an average recycling rate of 45%!
Breaking this down even further, England has a recycling rate of 44%, while Ireland are doing better with a 46% rate, and Wales recycling an incredible 57%! Scotland also falls on the lower end of the scale with a 43% recycling rate.
Find out more about how you can recycle at home or in the workplace at lovefoodhatewaste & wrap and keep updated on Horizons news at their website.
If you'd also like to work with us on any of your recycling initiatives, give us a call at 01226 744010, or drop an e-mail to hello@wybone.co.uk