Ridegway Primary Academy Case Study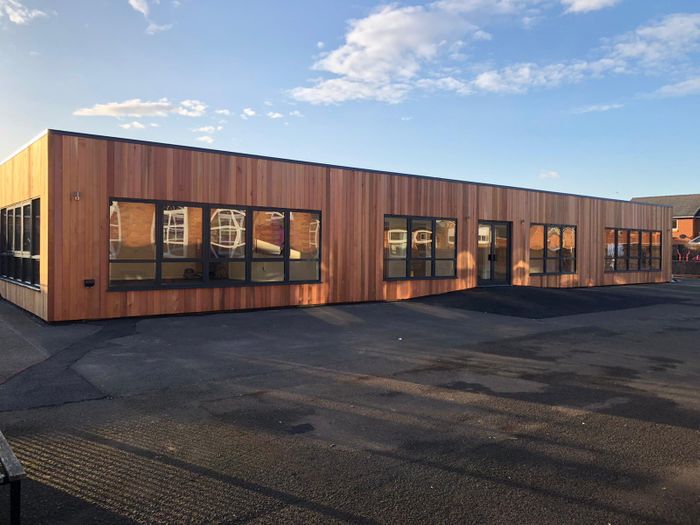 With the school intake increasing year-on-year, there was a need to provide a new Year 6 teaching block to allow all Year 6 students to be taught in a brand-new facility.
After an initial conversation at a trade show, the Qube visited the site at Ridgeway Primary Academy to meet with the Headteacher and put together a proposal for the schools' new facility. Utilising some unused playground space, The Qube designed a building that ticked all boxes when it came to meeting the clients' exact needs. The location of the build area enabled us to work independently and our strict Health and Safety compliance meant we could build during term-time.
Alex Golden, Head of School, Ridgeway Primary Academy – 'I am absolutely delighted with our new Year 6 block at the school. From our initial chat with The Qube, through to the hand-over of our keys at the end of the job, the process has been seamless. We had a tight schedule in which to work and The Qube went above and beyond my expectations to finish the project on-time and to budget. I would have no hesitation in recommending the Qube to another school that is in need of extra space.'
See the time-lapse video in the video tab.
LOCATION
South Shield

BUILD TIME
7 weeks

QUBE SIZE
218 m2
Categories
Construction (including modular)
Early Years Provider
Primary School