FC604S PANELS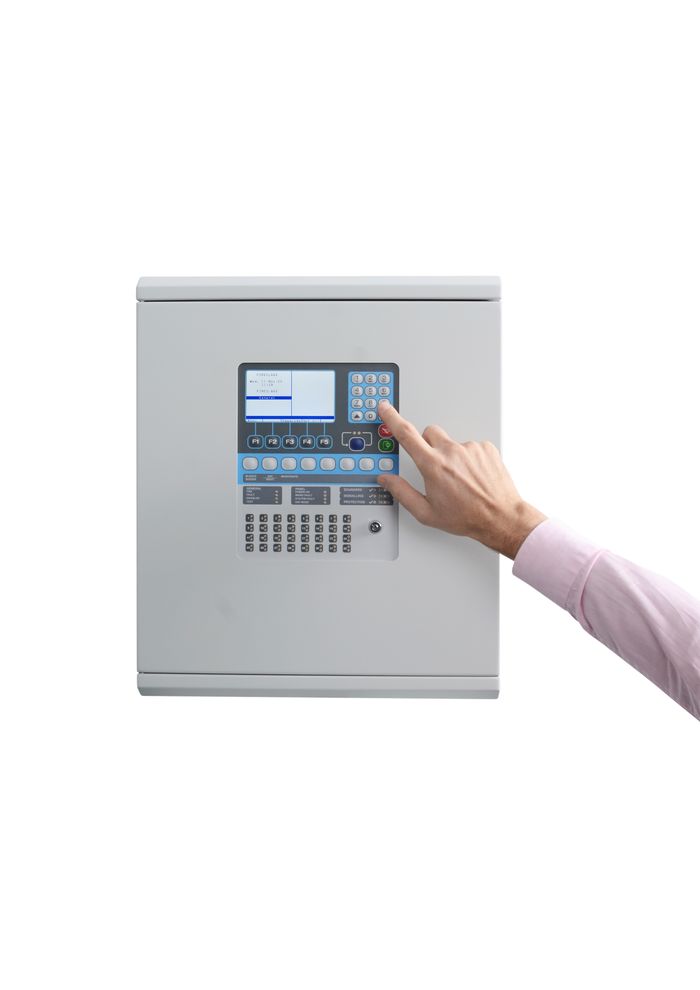 The FC604S is a four loop FireClass networkable panel with a shallow housing. This panel can have four standard-power loops or two high-power loops with each panel having a maximum of 500 addresses. It features a colour LCD display with 32 zonal LEDs, and has a maximum capacity of 17 Ah batteries.
The FC604S panel is also available in Scandinavian variant with fireman's keyswitch.
The FC600 FireClass range is a powerful fire detection and alarm system that uses the robust FireClass loop protocol at its heart. The FireClass loop protocol was originally designed for operation in the most hostile of environments, therefore the system is highly resilient to external factors such as electrical noise, including interference from electrical signals from other devices, and sources of false alarm.
The FC600 FireClass range uses the same hardware and software platform already well-known from the FC700 FireClass panel range. It also brings a new FireClass Colour User Interface (FC-CUI) making it the perfect choice for small to mid-size systems up to 500 devices, while keeping cost efficiency in mind.
The panel has been specifically engineered to offer increased loop capacity and the option to share loops, giving even more flexibility in the systems design and a reduction in installation costs.
The new concept of high-power loops makes it easy to migrate from legacy FireClass range to new FC600 platform.
The system combines ease of use with high performance, and through innovation brings lifetime cost benefits to end users.
The FC600 range offers integrated fire detection solutions for many mid-size applications including hotels, commercial offices, healthcare environments, industrial and manufacturing facilities.
Features:
Colour LCD display with 32 zonal LEDs
Simple to operate user interface
Flexible loop configurations with up to 1A current to increase use of loop power and address capacity
Comprehensive point management
10000 event log
Editable quiescent display text
Extensive special cause and effect programming
Manual and automatic walk test
Automatic battery test
Detector service functions
Front panel controls enabling text and configuration changes
Networkable
Up to seven fully functional repeaters
Optional easy-mount plate
Optional expansion kit for mounting additional cards