HydroTap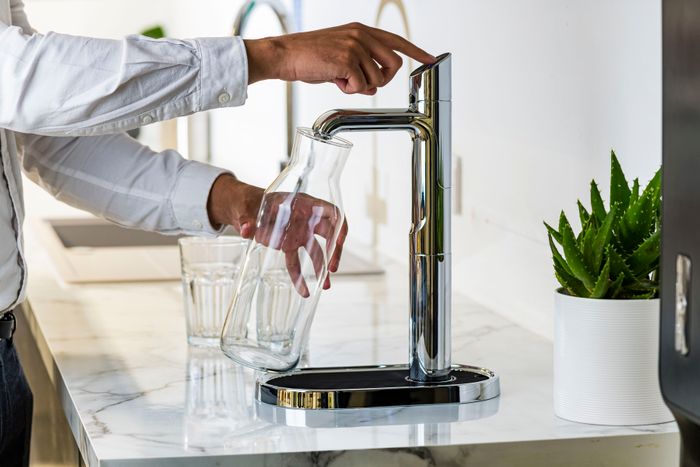 A variety of water combinations

A variety of combinations for filtered boiling, chilled and sparkling
drinking water, with All-in-One models also offering unfiltered
hot and cold water for washing up.

Wide choice of designs and finishes
Plus a wide range of capacities for all installations.

Enhanced hygiene features
Options available include 100% contactless touch free operation or a SteriTouch touchpad that reduces 99.99% of surface bacteria. SteriTouchis also embedded in key components of the water path.

The purest tasting drinking water

Our 0.2 micron filtration technology ensures the greatest tasting
drinking water, working 25x more effectively than a water filter jug.

Cutting edge energy saving features

Smart energy saving modes and numerous environmental
accreditations help you to positively impact the environment.

Safety and accessibility

Our HydroTaps contain numerous safety features such as a boiling isolation mode, cool touch taps and a smooth flow of water with minimal spluttering and steam. Accessible options are also
available including a disability friendly controller and braille covers.