Kingsheath Nursery Case Study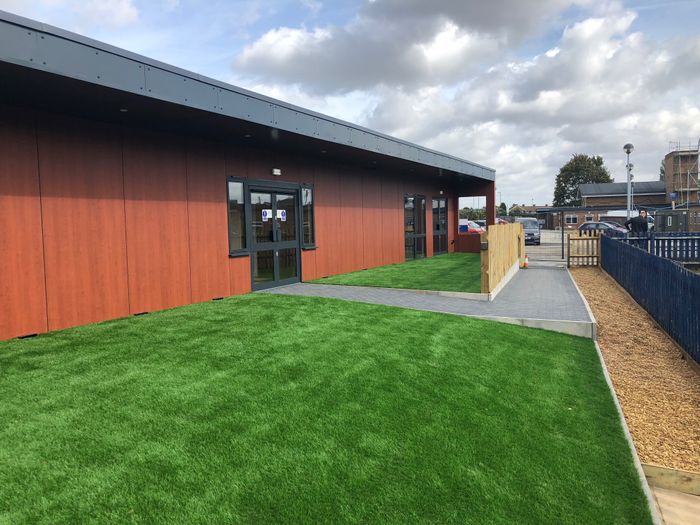 The Primary School needed to expand to allow for a new nursery
facility within the existing school grounds.
The Qube were on-hand to provide a design and build solution
which exactly met the clients' needs. A new block was built with a
dedicated nursery and associated toilets, a multi-functional
room, DDA toilet, an office, and a meeting room.

A fantastic new facility which will enable a new year group of
children to join the new nursery within the existing primary
school. The building was built on time and to budget during the
school holidays.

LOCATION
Northampton

BUILD TIME
10 weeks

QUBE SIZE
240 m2