Delabie UK LTD
Stand: 521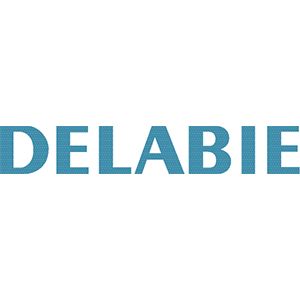 DELABIE is one of Europe's leading manufacturers of water controls and sanitary fittings for commercial environments. The company provides innovative, hygienic and sustainable solutions for highly frequented environments in the non-domestic sector.
Designed for intensive use and used by numerous universities (Oxford, UoM, Southampton Solent) and schools across the UK and Europe, DELABIE's water controls are continually tested in our laboratories in order to improve their performance. Every product is controlled at each manufacturing stage and is individually tested before delivery to ensure that it meets the demands of public places such as hospitals, care homes, schools and leisure centres.
Address
Henderson House
Hithercroft Road
Wallingford
OX10 9DG
United Kingdom
Perfect for schools, gyms, leisure centres, DELABIE's new  shower panel ingeniously combines the hygiene benefits of touch-free, electronic control with anti-scalding thermostatic technology.