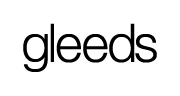 Gleeds is a world-class independent property and construction consultancy with over 135 years' experience. With 2350 dedicated staff across 6 continents and 74 offices, Gleeds perform research, transfer skills and apply lessons learned from across the globe to deliver innovative solutions on every project.
Working with clients across multiple sectors, Gleeds services the entire project lifecycle in four core areas: Project Management, Cost Management, Building Surveying and Strategic Advisory.
With a specialist sustainability team covering areas including carbon accounting, business case development, procurement strategy, and data analytics, Gleeds are committed to supporting our clients on their journey to net zero.