St. Margaret Clitherow Catholic Academy Trust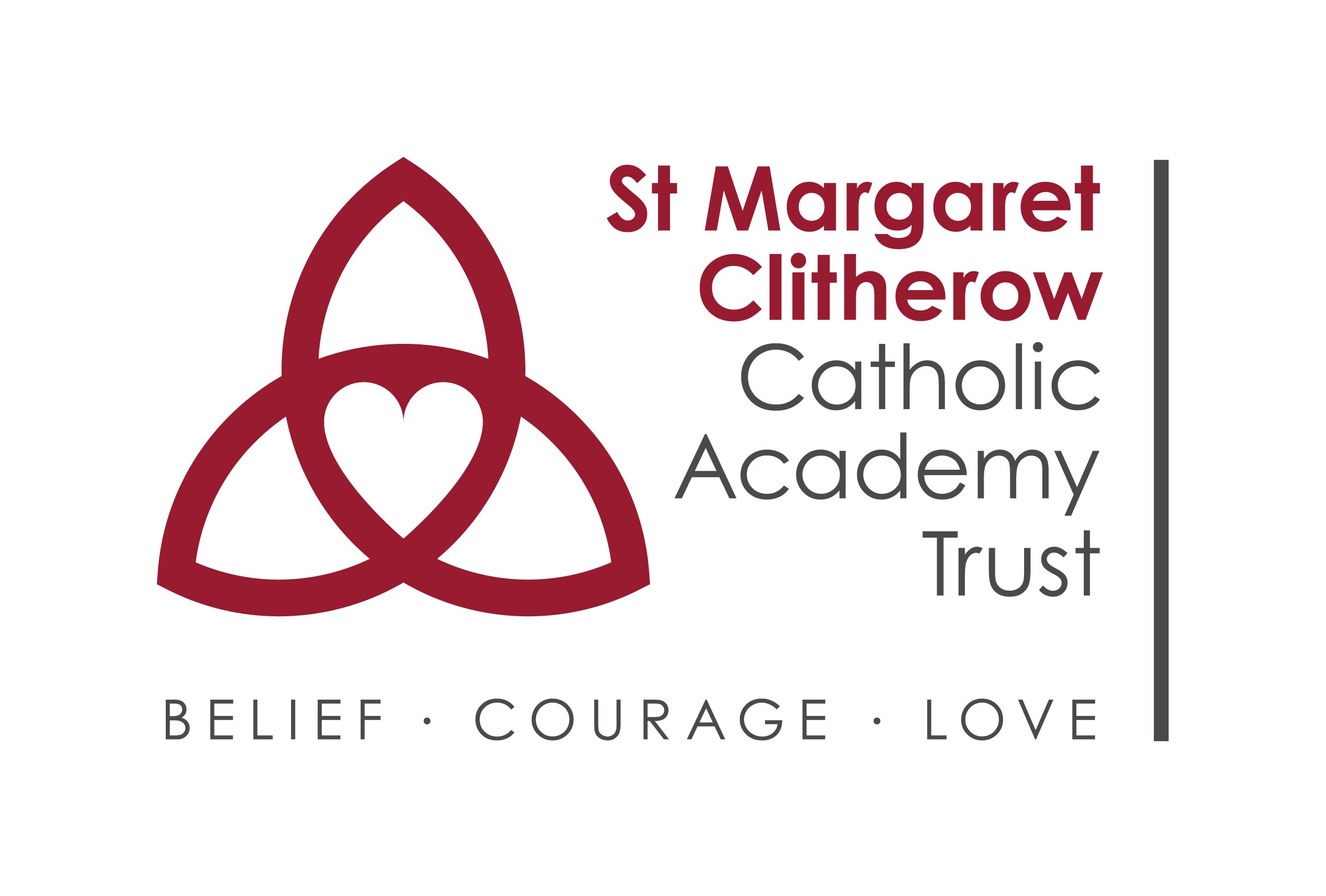 St Margaret Clitherow Catholic Academy Trust is all about breaking boundaries to do better. We are a proud Trust. We are proud of our schools, our pupils, our teachers, and our teams. We believe in each other; we take risks together; and we live and breathe our values to make a difference, especially for our children.
It is no coincidence that our Trust is named after St Margaret Clitherow – a courageous woman who stood up for her faith, educated and cherished children and who, as an English martyr, died to protect them.
We proudly bear her name and we are, indeed, prepared to be courageous and strong for our children, our staff and our schools.
As represented in our logo, core to the Trust's ethos is: Belief. Courage. Love.
We will protect the environment. Our faith teaches us to protect God's creation and so, building on our award-winning sustainability work, we will harness ours and our children's passion for the environment to make real change.