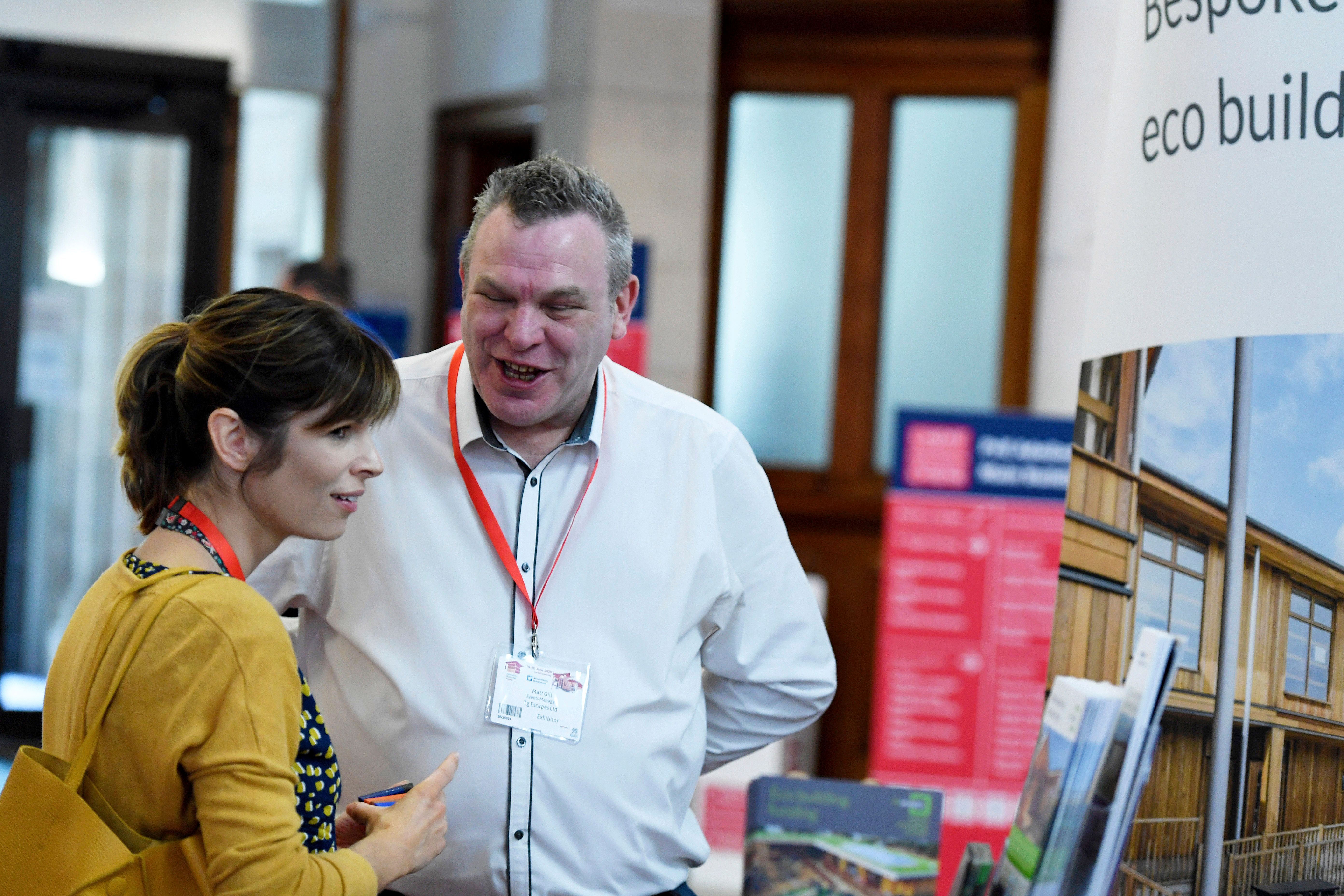 Would you like to showcase your company to this type of organisations already registered to attend the Education Estates® Net Zero Conference: York St. John University | Birkbeck University of London | West Sussex County Council | London Borough of Waltham Forest | ALDRIDGE EDUCATION| Education for the 21st Century | Laurus Trust | The David Ross Education Trust | Hertfordshire County Council | London Borough of Tower Hamlets | The University of Sheffield | Chesterfield College | Greenshaw Learning Trust | Monmouthshire County Council | North Cornwall Learning Trust | The Northern Education Trust | White Hills Park Trust | St Josephs Specialist Trust | Prince Regent Street Trust | Department for Education | Wickersley Partnership Trust | Welsh Government | Scottish Futures Trust | LSE | and many more?

If the answer is YES, then you can select from one of the below available sponsorship opportunities.
Conference Partner £3,500 + VAT:
Only 1 Partner package left!
As a Conference Partner this package will ensure you get the most branding and exposure at the Education Estates® Net Zero Conference. With a host of marketing opportunities, the Conference Partnership package is limited to just 6 companies. Branding will feature prominently on all marketing material before and during the Conference.
Before the Conference:
Logo to appear on all promotional material:

All promotional marketing email campaigns
On the dedicated Conference pages of the website

Exhibitor and Sponsors page listings:

100 words, logo, URL, promotional documents & contact details

Marketing support:

Dedicated partner page on the conference section of the website
Personalised web banners, buttons, twitter tiles and email signatures
Press releases published on the conference pages of the website
Social media support for your announcements
At the Conference:
Conference Partner sponsor package exclusively for up to 6 companies only
Logo to appear on all signage at the Conference
Networking stand including a poser table and 2 bar stools (2 x pull-up's, to be provided by the sponsor)

Delivery and pickup of your networking stand and marketing material to the New Academic Building, LSE (from 1 location determined by the organiser). Getting your networking stand and marketing material to and from location is at the cost of the sponsor)

Logo on the front cover and prominently throughout the Conference Guide
Full page advert in the Conference Guide
100-word company listing and logo in the Conference Guide
Logo on all Conference holding slides
5 Conference passes (includes catering throughout the day)
Networking stand including a poser table and 2 bar stools (2 x pull-up's, to be provided by the exhibitor)

Delivery and pickup of your networking stand and marketing material to the New Academic Building, LSE (from 1 location determined by the organiser). Getting your networking stand and marketing material to and from the 1 location is at the cost of the exhibitor)

Personalised social media tiles
Company logo, profile, and hyperlink on the Conference website
3 Conference passes (includes catering throughout the day)
1 Pull-up to be provided by the exhibitor

Delivery and pickup of your Pull-up to the New Academic Building, LSE (from 1 location determined by the organiser). Getting your Pull-up to and from the 1 location is at the cost of the exhibitor)

Personalised social media tiles
Company logo, profile, and hyperlink on the Conference website
1 Conference pass (includes catering throughout the day)