19 Feb 2021
Roundtable: What next? – Scoping Future Learning Environments Fit for the Fourth Industrial Revolution - 4 February 2021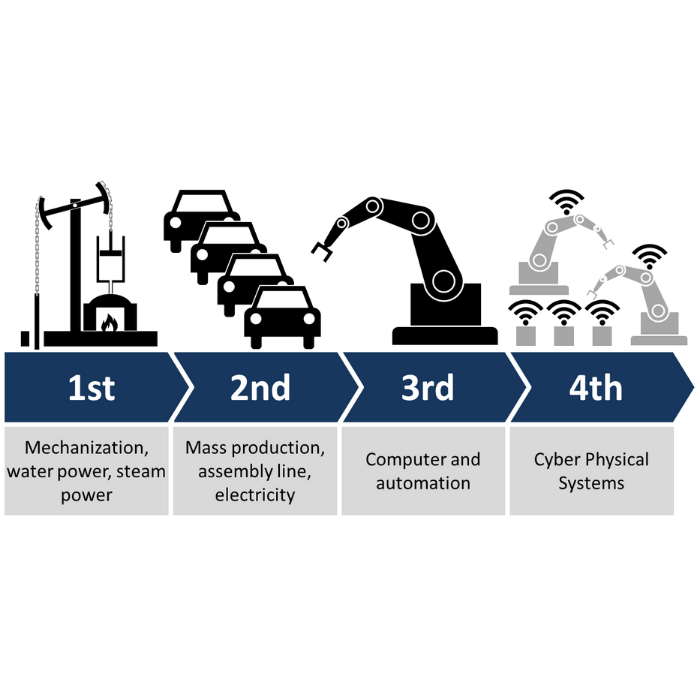 Digital Advances
It is estimated that by 2025 the amount of digital data generated will reach 175 zettabits (1 zettabit = 1 trillion gigabytes). In 2018, this estimate was just 33 zettabytes. As rapid changes are occurring globally, 4IR aim to absorb and reflect these. Covid-19 has forced a prompt change in how and where we teach and learn. Despite technology's convenience and the opportunities it provides for education, it may also be a threat from an institutional and wellbeing perspective. Will we still need a physical campus; and if so, what will it look like?
Renewing Skill Sets and Learning
There is now a need to retrain across numerous employment sectors. However, this promotes the idea of lifelong learning. Academic staff have been forced to facilitate online learning, often receiving insufficient support and training required and usually undergone. Ensuring the basics are in place, from physical space to safety and security, may ease skill development and practical application. Higher education settings may contribute significantly to addressing change and enabling opportunity. Libraries, for example, have the opportunity to reinvent themselves and offer integrated environments combining both physical and digital resources to support digital fluency and skill development. These types of environments play a role in emphasising the opportunities presented by both physical and digital spheres.
Well-being and Nature
Can virtual connection truly imitate physical connection and belonging? Inherently, humans are social creatures: they require places to socialise, to collaborate, to connect. Outdoor spaces offer these experiences. Not only can we connect with nature and the outdoors physically through exercise, but also digitally through augmented reality of natural environments. This merging of nature into our daily routine has been shown to be beneficial to our well-being, as well as to our academic performance, and can be achieved both physically and digitally. Leeds Beckett University observed where students congregated to socialise and learn (during the summer months). Students gravitated to green spaces; so broadband was subsequently installed across the whole campus covering these areas.
Community
Museums and galleries are inclusive, accessible learning contexts that help integrate universities with their local community. They are commonly multi-layered environments where a diverse range of people cross paths simultaneously navigating through their personal academic or life journey. This ranges from toddlers to students to the elderly. St Fagan's Museum of History, in Cardiff, is an example of an outdoor museum which is an attractive facility taking its visitors on an architectural journey, from early Welsh buildings to today's modern infrastructure. Students are commonly invited here to partake in environmental design courses. Towards the end of 2020, St Fagan's initiated digital events for learning as a way of tackling Covid-19's constraints. If resources are there to magnify learning, why not make use of them?
Want to register for Education Estates 2021? For more information, please click here