The case for daylight and views in schools
We spend 90% of our time indoors. This hugely impacts our well-being, performance and health, and educational spaces are not an exception. Our buildings should hence be designed to support best human needs. The use of daylight and views, with careful consideration, can contribute greatly to achieve that goal.
In this webinar, we will look at the evolution of school design practices, and how daylight and views are integrated in today's design guides and human centric buildings' standards. We will then go through the scientific evidence supporting the benefits of daylight and views on the well-being, performance and productivity of students and teachers. We will also cover the explanatory physiological and psychological mechanisms responsible of the observed effects. Hopefully, this review can help building further the case for considering thoroughly daylight and views in a standard practice.
Speakers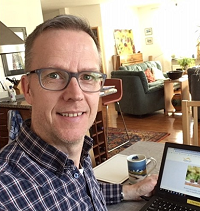 Colin Campbell
Colin Campbell is a Concept Creator with Saint-Gobain SageGlass. He has worked for many years as a specialist in educational spaces design, indoor environmental qualities (IEQs) like air, thermal, daylighting and particularly acoustics. Striving to motivate an holistic multi-disciplinary approach to activity based design which includes joined up thinking around the key IEQs. Learning more about the impact of IEQs and active in industry advocacy and stakeholder engagement, linking future research collaborative opportunities to better enable and support sustainable environments. Colin has spent 12 years living in Sweden, leading the Global Concept Development for Educational Environments with Saint-Gobain Ecophon at their head office.
Colin is an Interior and Environmental Design graduate with a broad range of industry experience and is on the Management Team for the "Innovative Learning Environments and Student Experience" (ILESE) a University of Melbourne global initiative run by LEaRN. He was previously an Industry Investigator on behalf of Saint-Gobain Ecophon an Industry Partner in the "Innovative Learning Environments and Teacher Change" (ILETC) an Australian Research Council research project. He is also an Honorary Fellow at the University of Melbourne.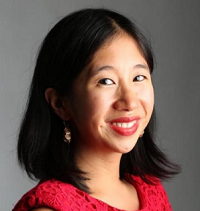 Eloïse Sok-Paupardin
Concept Creator, SageGlass Europe & Middle-East, Saint-Gobain Eloïse Sok-Paupardin is Concept Creator within Saint-Gobain SageGlass. Her role is to provide scientific guidance to the Marketing and Sales teams on the technical front, to develop strategies, tools and approaches supporting dynamic glass' market awareness and development. She also acts as a trusted advisor to customers and partners, and coordinates strategic research projects with internal multi-disciplinary teams and external academic institutes. Prior to SageGlass, Eloïse worked as an R&D engineer for the Saint-Gobain glass activity, and developed a deep expertise in the areas of high performance glazings, building physics, daylighting and modelling. Eloïse holds a Double-Degree in the Engineering field from Ecole Centrale de Nantes (France) and Beijing Tsinghua University (China). Her career growth has always been driven by her passion for science, desire for continuous learning, and fascination for architecture. Today, she aspires to improve public awareness on the impact of the built environment on well-being and health, with a focus on daylight and views, and to share her knowledge on best practices and innovative sustainable solutions.