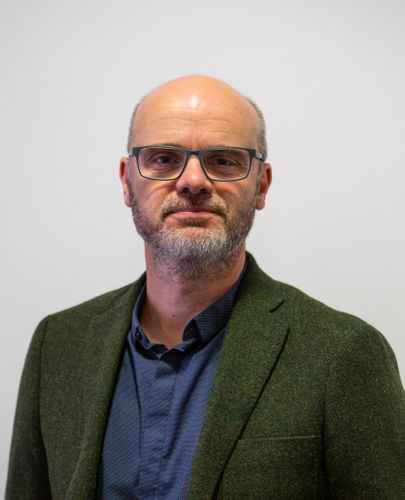 Andy Thomson
Director & Designer
,
BCA Landscape
Multi Award-Winning Business & Creative Director * Places Matter! Design Review Panel Member * University Guest Critic and Lecturer * Specialist in Urban Regeneration & Sustainability *
Andrew has over 27 years' experience as a designer and Chartered Landscape Architect, during which time he has designed and delivered a series of celebrated public Landscape Architectural projects. Most recently he has been the design lead on Liverpool University's environmental improvements and the multi award-winning Glade of Light Memorial Project in Manchester.
Widely regarded as a creative innovator in community engagement and social inclusion, his collaborative 'Face of Liverpool' scheme gaining The Best National Community Project & President's Grand Prix Award. Recently his work with the Rotunda Community College in North Liverpool has won the Landscape Institute's top design award and the NW top Echo Environment Award for helping to create a new thriving community landscape on an area of derelict land. The campus helps to deliver learner-led education and training and engages with some of the most marginalised and disadvantaged people in the community.
Andrew has been a Chartered Member of the Landscape Institute (CMLI) since 1996 and holds a BSc (hons) and Post Graduate Diploma in Landscape Architecture from Sheffield University.