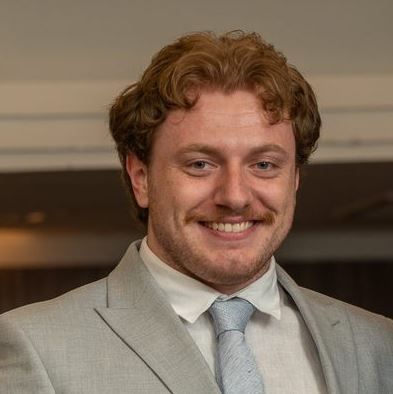 Daniel Bateson
Digital Engineer
,
Laing O'Rourke
Daniel Bateson is 23 years old and a Digital Engineer at Laing O'Rourke.
He attended St Ambrose Barlow RC High School in Swinton, Manchester and was one of the first students to take part in the Design Engineer Construct! (DEC) learning programme. It was here in which he discovered and developed an understanding of industry practices and software and first harboured the ambition of becoming a Digital Engineer.
During his school life, Daniel was afforded a number of opportunities to present as a keynote speaker at various events including Education Estates in 2016, the CIBSE Awards in Sheffield, the House of Lords and an Autodesk training conference in Copenhagen.
DEC provided Daniel with the opportunity to connect with individuals from the sector and his talent was recognised by Laing O'Rourke senior executives. In 2017, age 16, Daniel was invited to help formulate and launch their "Pathways Scholarship", which offered multiple weeks of paid work experience to provide a more valuable learning experience and insights into the construction industry. Daniel completed the 12 weeks experience throughout his two years of sixth form college half term holidays.
With a solid foundation of industry knowledge and skills provided by the DEC programme, plus two years industry experience, he progressed to Laing O'Rourke's 'School and College Leaver Programme', attending Liverpool John Moore's University at 18 years old as a degree apprentice. Daniel achieved a first class degree in Civil Engineering in June 2022.
Daniel returns to Education Estates this year, as a qualified professional and chair of this important keynote panel.