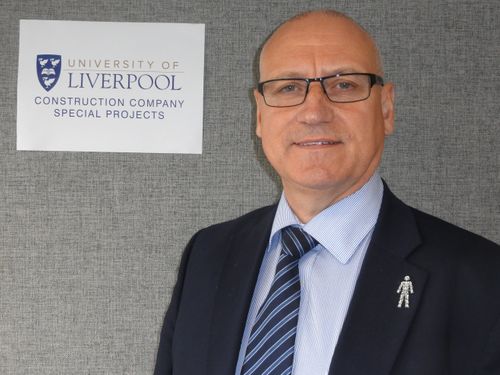 Dave Harding
Managing Director
,
University of Liverpool Construction Company Special Projects
Dave is chartered to MCIOB status with over 40 years construction experience. An extensive technical construction acumen gained in the successful completion of numerous projects in the varying sectors of the industry. Proven in developing teams and individuals and devising and implementing key business strategies to achieve business objectives.
Possesses extensive knowledge in construction, including a comprehensive understanding of delivering a wide range of projects in both size and complexity to agreed time frames and financial budgets, along with meeting and exceeding the client's expectations in delivering these projects to a very high-quality standard. Exceptional interpersonal skills and communicative abilities to build positive and lasting relationships with individuals, clients, key stakeholders and the wider supply chain.
A highly regarded motivational individual who thrives working in all sectors of the construction industry and delivering high quality successful projects with my construction teams in a fast-paced, results driven environment. Proven record in developing successful individuals and teams that achieve business and personal objectives and able to undertake complex projects and programmes on a varied level to the highest of quality standards.