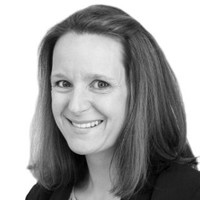 Emma Whigham
Head of Market Management, New Hospital Programme
,
NHS England
Emma is the Head of Market Management for the New Hospital Programme and with her team tracks, builds and nurtures a strong, confident and competitive market of suppliers and partners for the New Hospital Programme, creating an environment for the supply chain to invest with confidence and allowing the market to collaborate and innovate.
As a Chartered Civil Engineer and having over 20 years in engineering and infrastructure major programmes, Emma joined the New Hospital Programme from HighSpeed, where she was Head of Change & Collaboration and prior as Alliance Relationship Manager for East West Rail
In each of these role Emma has focused on creating positive change within the sector achieved through a combination of; creating and implementing delivery models; effective strategic relationship, cultural and market development; a comprehensive understanding of the sector, organisation, system, and people; supported by the technical understanding of change, transformation, programme, and project management.
Using this experience, Emma and her team are preparing to ensure that the market is ready to deliver the Programme's new hospitals that will integrate innovative national standards for NHS England's healthcare infrastructure, delivering improved value for money and enhanced social value.