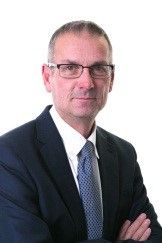 Nick Capstick
CEO, Director and Founding Trustee
,
The White Horse Federation
Dr Nick Capstick OBE, is the CEO, Director and Founding Trustee of The White Horse Federation which specialises in both mainstream and special schools. Nick has grown the Trust from being just 3 schools in 2012 to now having over 32 schools across 4 regional hubs. The Trust specialises in working with schools in mainly disadvantaged areas reflecting both urban and rural deprivation and has a distinct mission to focus especially on improving the life chances of disengaged, disenfranchised and traditionally hard to reach pupils and their families.
Nick is a National Leader of Education chairing and supporting the DfE in a number of forums. He is particularly passionate about equality and diversity in his schools and recognising the potential of all students in the Federation's care.