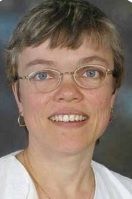 Shirley Hegewald
CIF Assessment Team Leader
,
Department for Education
My name is Shirley Hegewald and I lead the Condition Improvement Fund Assessment Team. There are five members of the team and we are responsible for launching the application round through to announcing the outcomes. Other teams are responsible for post approval activities such as monitoring the progress of projects and making funding payments.
I have been the Condition Improvement Fund (CIF)Assessment Team Leader since November 2018. My previous roles included Delivery and Performance Manager as part of the East of England and North East London Regional Schools Commissioner team. Other roles have included ESFA academies finance caseworker, School Admissions Policy Adviser and Contracts and Procurement Manager for the Academies Project Management framework.
I have worked in the Department for Education since 2002 and have been a Civil Servant since 1986. My hobbies include Tai Chi, gardening and researching family history.