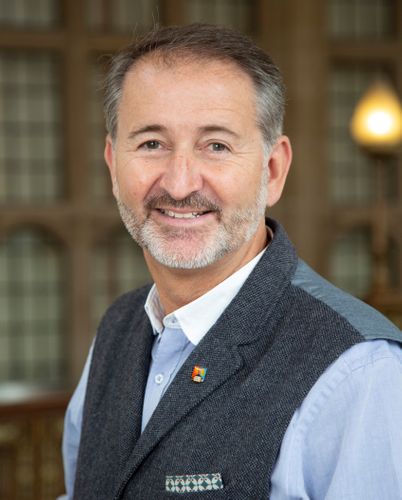 Trevor Payne
Director of Estates
,
University of Birmingham
Trevor Payne is the Director of Estates at the University of Birmingham responsible for a complex portfolio of heritage and cutting edge HE buildings. He is responsible for over 200+ buildings, over half a Million M2 of floor space and over 700 acres of award winning grounds and sports fields that support 40,000 students and 8000 staff. Trevor is currently delivering a £1BN capital programme to 2021 and is halfway through the delivery of a ten-year estates strategy that will see a further £500M invested in developments to 2026. He is also working on the delivery of a new 4,500 student Dubai university campus to open in Dubai in autumn 2021 and a new Life Sciences Park with Bruntwood Scitech that started on site in August 2021 in Edgbaston working closely with the NHS.
The University is preparing to host key facilities for the Commonwealth Games to be held in Birmingham in July 2022. UoB have just signed a ground breaking living lab/IoT partnership deal with Siemens to create the World's Smartest campus. Trevor completed a successful 28-year career in the UK Health service managing a portfolio of the largest, oldest and newest NHS healthcare buildings & sites, including Oxford Radcliffe Hospitals, UCLH and Barts Health. Trevor conceived and delivered the NHS Sustainability Day initiative and worked closely with the NHS SDU. He has developed an active network that links NHS and HE estates Directors. His first book "Facilities Management – A Strategy for Success" was published in May 2000 (ISBN: 1 90237535 1) and is still on the International reading list of a number of University FM MSc academic courses. He regularly presents papers nationally & internationally at seminars and conferences on a wide range of matters relating to Facilities, Estates Management, SMART, intelligent Campus design and Sustainability. Trevor has been invited to speak at the House of Lords twice on sustainability and previously presented to a Parliamentary select committee on sustainability.