11 Feb 2021
Designing and Delivering Schools in a DfMA Environment - 20 April 2021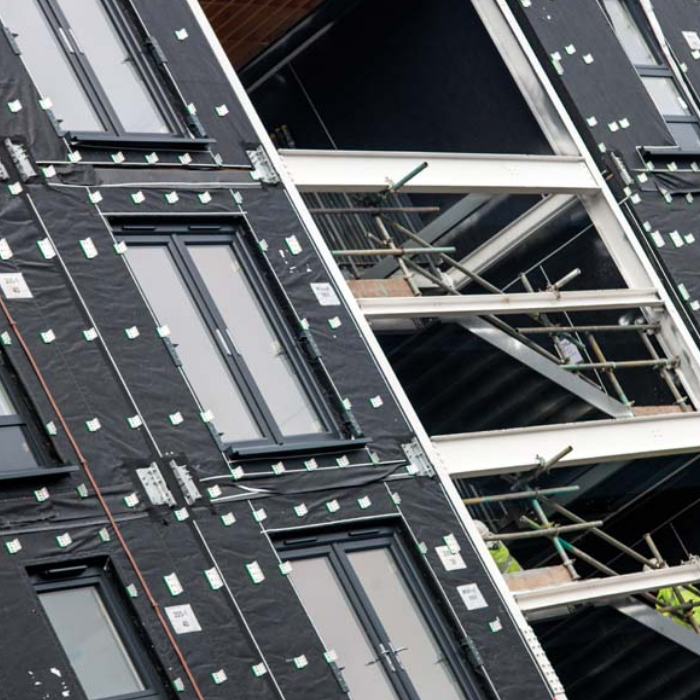 The Benefits of Off-site Construction
The UK Government's Construction 2025 Strategy report details ambitious targets including reducing construction costs by at least 30%, lowering emissions by 50% and speeding up delivery time by 50%. MMC and DfMA can assist in achieving such objectives. Benefits of facilitating these approaches include cost efficiency, increased health and safety, reduced waste, less construction time and reduced time spent on-site. In the context of sustainability, technology can be implemented to generate accurate data regarding a project's carbon footprint. Construction 2025 Strategy
Robert Clack School
In 2018, Mid Group - a construction consultancy with expertise in off-site production – and Bond Bryan Architects partnered on designing and constructing Robert Clack School; a 4,000 place, all-through facility.
In the initial stages of the project, both firms recognised the significance of co-operating with diverse bodies and organisations including the government and academics. They subsequently followed an optimised component led approach; this involves a kit of 16 components (e.g. door sets, curtain walling). Mid Group believe that 80% of any building can be constructed using these 16 elements. This then offers the school, key stakeholders and architects the freedom to design the remainder of the infrastructure. Augmented and virtual reality can be utilised through Building Information Modelling; this allows every party involved on a project to understand what they will be receiving at a detailed visual level.
The project had a completion target of September 2020, however it was delivered seven months ahead of schedule by February. This was only made possible through MMC and DfMA. If the project had gone ahead over the Covid-19 period using traditional methods of construction, this could have been problematic in achieving targets due to the requirement for workers to physically distance. As MMC and DfMA are mostly factory-based this helps to ensure that projects are able to meet their proposed targets in a safe, controlled environment. Components are then quickly and efficiently assembled on-site. Working with Cambridge University, data was collected and analysed on this project; it discovered that manhours on-site reduced by 50%. In terms of energy usage, Robert Clack School consumes 60kWh/m2/y which provides the school with a £50,000 yearly saving. This capital can then be used elsewhere, such as on technology, staff and amenities.
This project clearly demonstrates some of the benefits of facilitating such an approach to construction: it's fast, environmentally friendly and cost efficient.
Stream this webinar on demand here
Want to register for Education Estates 2021? For more information, please click here