28 Apr 2021
Inclusive Design Lessons Learned – 28 April 2021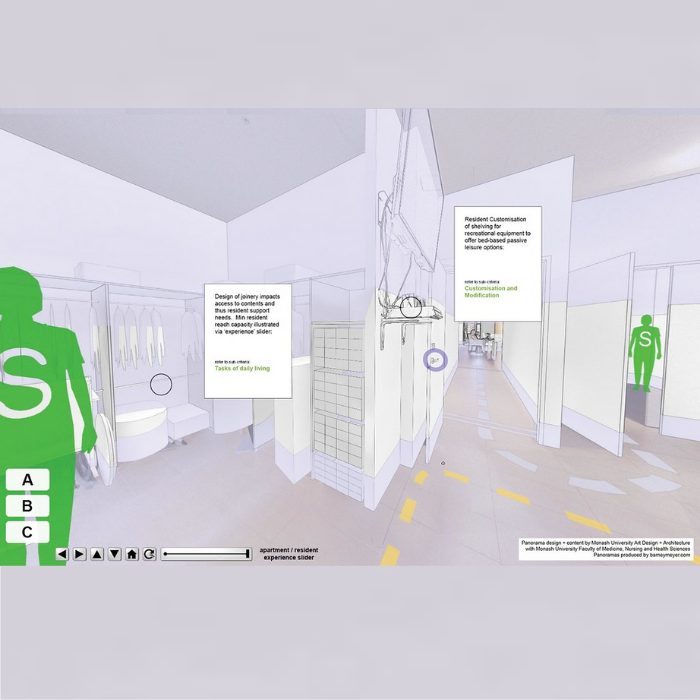 Pre-occupancy Evaluation
A pre-occupancy evaluation provides the opportunity to revisit previous projects, similar projects and experience 'a day in the life' of the end users. Doing so highlights designs which have worked and, contrastingly, designs which could be improved. For instance, NORR Architects underwent 'a day in the life' at Beatlie Additional Support Needs School. Prior to the design process, NORR recognised that the original school was cluttered which may have been distressing for learners. To address this, the new campus will be more spacious and organised to remove clutter. Further, NORR noticed that Beatlie's mascot was a bee which fuelled the design of 'The Hive': a space where inclusive social activities can take place.
Maximising the Benefits of POE
POE is more than just an assessment; it is a journey which begins with in-depth preparation and concludes at occupation where the POE is completed. A collaborative user centred approach uncovers the range and complexity of needs, particularly in a SEND setting where one size does not fit all. However, it's not just about the pupils' needs: developing a strong line of communication and collaboration with parents and staff is also key. In doing so, this significantly contributes to the success of a project developing welcoming, sensory and flexible spaces.
The POE Process to Better Inclusive Design
Feedback gathered by Galliford Try illustrated some of their end users' favourite, and least favourite, spaces in SEND schools. Interestingly, some schools reported the importance of corridor space and the way it has assisted with circulation, avoiding problems like students clashing with one another. Providing enough space where students feel calm and can congregate before classes significantly influences how they feel in the lesson minutes later. In contrast, dining spaces, in mainstream and SEND settings, typically received negative feedback. Users expressed spaces were small and that they would rather have additional floor area than storage units for furniture. POE makes it possible to recognise and understand that dining for SEND individuals can be particularly stressful, thus space planning in this environment is key.
A Platform to Complement BB104
BB104 contains guidance for SEND and alternative provision settings. However, its contents only go so far. Creating an accessible online platform where knowledge can be shared and learned from could supplement BB104, particularly as Covid-19 will influence behaviour and design going forward.
Morgan Sindall Construction led a series of roundtables with a diverse cohort who shared ideas and experiences of designing for SEND settings. It highlighted a knowledge gap: no such qualitative 'lessons learned' document exists. Subsequently, a white paper was developed detailing lessons learned from various contributors. Input came from professions including, but not limited to, architects, engineers, local authorities and educators. However, a key group which was missing were parents. Generating a continuously evolving document and online platform where anyone involved on a project, including parents, can view or contribute ideas could better future school design.
In the words of Benjamin Disraeli: "The more extensive a man's knowledge of what has been done, the greater will be his power of knowing what to do". In other words: knowledge is power.
Stream this webinar on demand here
Want to register for Education Estates 2021? For more information, please click here