22 Apr 2021
International School Design – 22 April 2021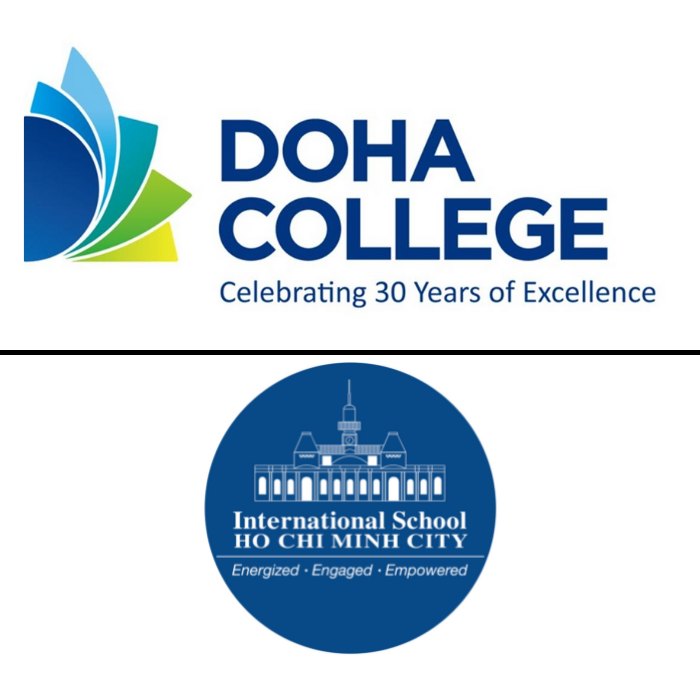 Doha College
In 2011, Jestico + Whiles were one of five architectural firms invited to participate in a design competition for Doha College's new campus. After changing site on three occasions, designs were finalised with the project eventually being completed in 2020. The 9-hectare campus was designed based on eight key themes: education support, curriculum, transition, technology, student life, community, sustainability and accessibility. Key features of the school include extensive sports facilities, including 4G AstroTurf pitches for the 2022 FIFA World Cup; connection to landscape and nature; a large assembly hall; primary and secondary facilities and a welcoming arrival area. A 'street' runs through the middle of the school building which assists in the organisation of the building, with classrooms and learning areas located either side of the street. Staff areas are additionally located on circulation routes for passive supervision of activity throughout the building.
An environmental strategy was devised to sustainably tackle Qatar's warm climate. Spaces are fully airconditioned and offer degrees of shelter and shading. Shading is particularly important for the outdoor sports facilities, as they are one of the college's key features. As for courtyards and outdoor areas, innovative screen panels have been used which incorporate a filigree pattern inspired by London's and Doha's roadmaps; the design overlaps the maps' stencils.
International School Ho Chi Mihn City
The International School Ho Chi Mihn project commenced in 2015 and was completed in 2018. Built on a constraint site with a residential area in touching distance and the Saigon River nearby, careful consideration to design was applied acknowledging factors like safeguarding and accessibility. Being a compact site, the school was constructed vertically with multiple levels emulating the infrastructure surrounding it. Internal spaces were built to offer flexibility, for instance use of screens to divide classrooms. Being a humid and highly polluted environment, due to substantial motorbike use, efficient ventilation within the school was crucial. The building has been designed in a way to welcome daylight as opposed to sunlight, and natural ventilation is implemented where possible. Wave-like patterned screens, symbolising Saigon River, have been built over the building's façade. An external pool is covered by upper floors enhancing natural ventilation by creating wind flow. Similar to Doha College, a 'street' helps to manage circulation and offers an environment where users can congregate and move freely to socialise, collaborate and learn. Nature is integrated into the facility to produce physiological benefits, is aesthetically pleasing and has additionally been incorporated into the curriculum in subjects such as science.
Evidently, both projects are impressive and unique in their own respect, as well as highlighting the importance of designing around local culture and climate.
Stream this webinar on demand here
Want to register for Education Estates 2021? For more information, please click here