19 Apr 2021
Opening Keynote: 2021 the Year of Climate Action - 19 April 2021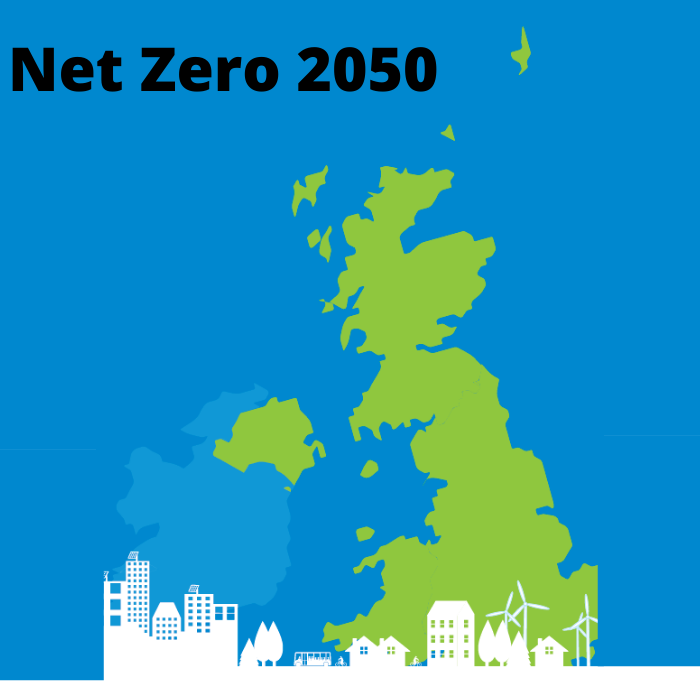 RIBA's Sustainable Outcomes
RIBA have compartmentalised the 17 UN Sustainable Development Goals into a total of eight sustainable outcomes. Two of these outcomes tackle operational and embodied carbon. Operational carbon is produced through energy used to heat and power a building whereas embodied carbon is released through the manufacture, production and transportation of materials. The other six outcomes cover: sustainable water cycles (for instance creating a recycled rainwater attenuation scheme while simultaneously helping local aquatic habitats); connectivity and transport (considering the future of blended working and making public transport options attractive and accessible); land use and ecology (increasing biodiversity by at least 20%); health and well-being (enhancing indoor environmental conditions such as air quality, and easing connection to nature); communities and social value (generating secure yet social places) and life cycle cost (cost versus benefit).
Net Zero is Possible Now
RIBA's 2030 goal was decided through consultation with leading councils and developers. This target provides a decade to upskill the knowledge and expertise needed to deliver net zero buildings. In doing so, this could ensure that, going forward, new builds and retrofits are able to incorporate sustainable measures. Some of the main targets within RIBA's guidance are a 75% reduction in operational energy, a 70% reduction in embodied carbon and a 40% reduction in potable water use. When reviewing a typical office or school building, operational and embodied carbon currently produce around 18,200 tonnes of CO2 – offsetting a staggering 91,000 trees. By 2030, the goal is to reduce this to 8,300 tonnes of CO2, so offsetting 41,500 trees. Project case studies illustrate it is already possible to apply sustainable concepts to achieve net zero. For instance, Bere Architects have produced homes which incorporate Passivhaus principles and utilise solar panels powering both a home and an electric car making it a net positive building. This has resulted in a 121% reduction in energy expended utilising -31.1kWh/m2/y. In the context of the education sector, Architype Architects have developed a primary school which has been proven to only use 55kWh/m2/y, resulting in a 75% energy reduction rate.
From small scale through to large scale, these projects illustrate what is possible through creative design, in-depth knowledge and skills as well as efficient use of capital to successfully achieve net zero now.
Stream this webinar on demand here
Want to register for Education Estates 2021? For more information, please click here