21 Apr 2021
The Role of the Library - 21 April 2021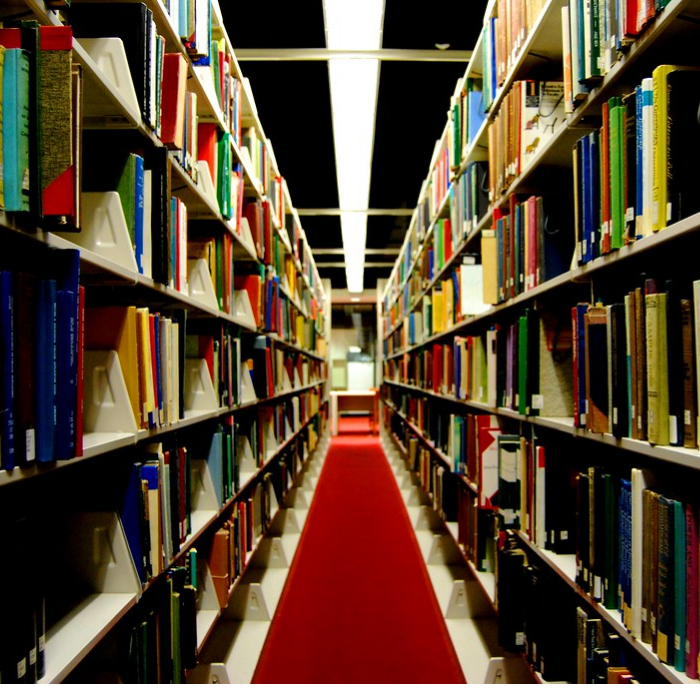 Birkbeck University's Library
Bisset Adams Architecture and Design were commissioned to remodel Birkbeck University's library; an ongoing phased project with some stages still to be completed. The project aimed to create an array of accessible, welcoming and empowering spaces. In-depth engagement and consultation took place with academics, library services, estates and students to develop a shared vision suiting a spectrum of needs. This process emphasised the need for social, collaborative and informal spaces. As many of Birkbeck's students are employed full-time, they undergo education in the evening. These students do not necessarily experience the 'usual' university journey, therefore inclusion is key. The original building had poor accessibility which was a particular issue for disabled students; a sense of clutter; and a lack of a warm, spacious arrival space. The new Birkbeck library will have a new staircase, beside a lift, offering better visual connection throughout the building. The ground floor will comprise of a 'Welcome Zone' housing a warm reception area, a café and flexible, collaboration spaces which can be easily reconfigured. The main library will now sit on the upper floor where users will be met with an information desk. It was important to ensure the entire floor was designed in a way that would ease wayfinding and offer spaces encouraging learning and development.
A Multi-Axis Library
To meet the needs of today's advancements in society, the library is no longer a place solely for silence and academia. It has become more than that: it promotes creativity, collaboration and innovation; it's safe and inclusive; it's stimulating yet relaxing. Research has found that libraries deliver both internet and social connection, being particularly relevant factors as we enter an era of blended learning and working.
Space Zero, specialists in designing learning environments, have devised a new purpose for the traditional library. They aim to remove negative connotations associated with libraries such as formality, conformity and corporate-like spaces. Space Zero have designed a 'multi-axis library' producing vibrant and creative spaces which host diverse indoor and outdoor activities. Taking a similar approach to places of work, libraries could be designed to be open plan to encourage chance encounters. Throughout the building lighting may change; visual stimulation may be achieved through nature and art; and diverse comfortable spaces could accommodate a wide range of personal and learning needs. Books could remain visible throughout the library with less frequently used books stored underground, subsequently retrieved through technology. A courtyard could be at the centre of the building where users can socialise, learn and experience positive physiological effects through nature enhancing their well-being.
Similar to the ongoing developments throughout society, libraries are likely to transform in the coming years in order to meet the needs of our ever-changing world.
Stream this webinar on demand here
Want to register for Education Estates 2021? For more information, please click here